This week we are meeting Matt Calvert, one of the people the blog teams runs to if things start exploding (they don't, but it's nice to know we have the option). Matt is the Co-Division Head with Meg MacDonald for Promotions for the Glasgow in 2024 Worldcon Bid. The role involves overseeing all promotional activities for #GIn2024 to support and encourage the amazing people volunteering with the Bid's Promotions Team (now over 50 people strong and continuing to grow!).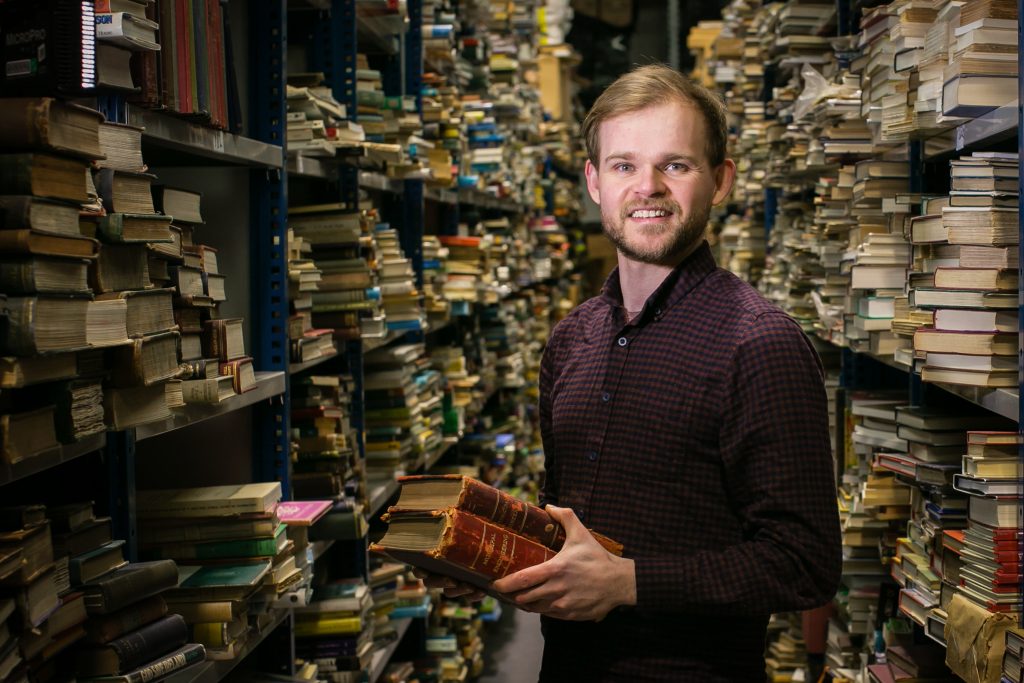 Matt is originally from Minnesota in the North Central United States; he grew up with the worlds of Middle-earth, Narnia, Sherwood Forest and Mossflower Woods ever present in his imagination. Inspired by the wonderful medieval fantasy these worlds portrayed, Matt decided to move to Galway, Ireland in 2013 to undertake a Master of Arts in Medieval Studies at the National University of Ireland, Galway (NUIG) and he has never left, making Ireland his home.
After finishing his Medieval Studies Masters, Matt realised he had a deep love of books and storytelling, so he decided he wanted to work in the book industry. To facilitate joining this industry, Matt did a Masters of Science in Marketing Management, also from NUIG, as he felt the combination of his medievalist background and addition of marketing skills would provide the weapons, armour and magical powers he would need to promote his love of bookish things to all.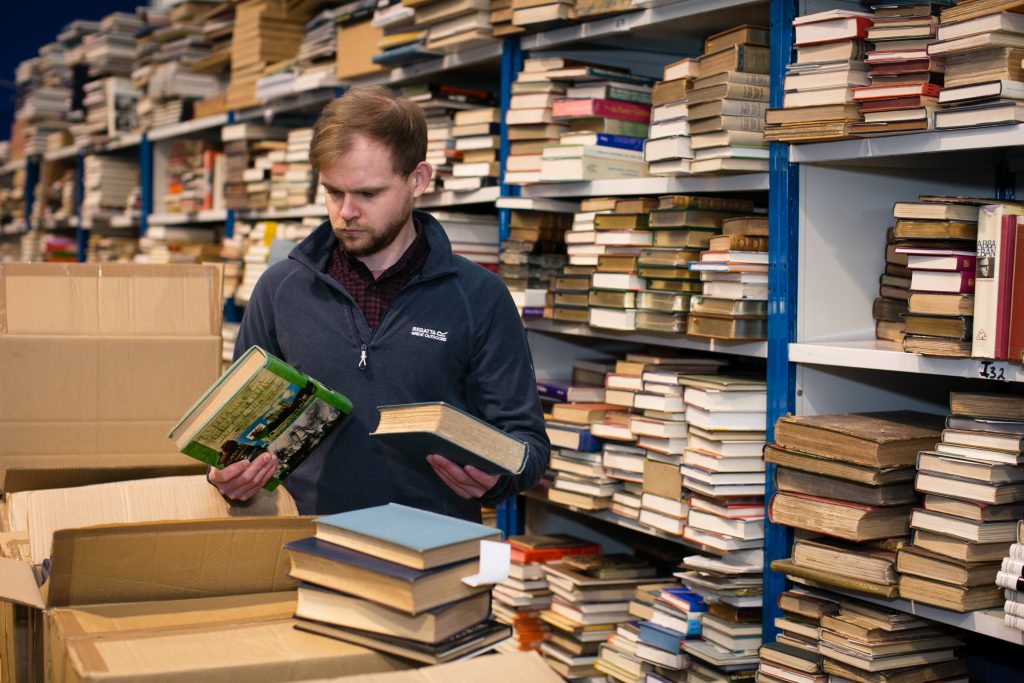 In his professional life, Matt works for MW Books, an online antiquarian book company based in Claregalway, Ireland as the Director of Marketing and Production. MW Books deals in rare, out-of-print and first editions books, shipping them to customers worldwide. It has a warehouse of over 250,000 books so you could say Matt's life both literally and physically revolves around books.
Though relatively new to the world of fandom and conventions, Matt is thoroughly enjoying getting involved in whatever way he can. He began his fandom journey in 2019 volunteering as the Social Media Area Head at Dublin 2019, An Irish WorldCon. He then worked as the Head of Marketing for Titancon in 2020, but sadly Titancon had to be postponed due to Covid that year. Matt is also one of the founding members of the Irish Fandom Community Group on Facebook. In non-convention volunteer work, Matt worked in various marketing and social media roles with Cúirt International Festival of Literature in Galway, where most significantly in April 2020 he was part of the team to put on one of the first virtual literary festivals in Ireland.
Matt believes strongly in promoting Glasgow in 2024 as an inclusive and diverse Bid; that is continuously working to grow and manifest itself as a possible Worldcon where all will feel welcome to share their love for the fantastic. He has truly been inspired by the many ideas and passions of the promotions team's members and the Bid at large; and is motivated to find ways to make these dreams, ideas and passions come to life. One of the mottos of the city of Glasgow is 'People Make Glasgow' and Matt believes nothing truer can be said of this Bid team. 
You can find Matt at various author signings at any convention he attends as he loves supporting and collecting the works of his favourite authors of fantasy, science fiction and speculative fiction, including Diana Gabaldon, Jodi Taylor and J. R. R. Tolkien. Some of his suggestions include Jodi Taylor's The Chronicles of St Mary's Series (joditaylor.online), Diana Gabaldon's The Outlander series, for some excellent Scottish atmosphere (http://www.dianagabaldon.com/), and The Storm Keeper's Ireland series by Catherine Doyle (https://www.catherinedoylebooks.com/)
You can also follow Matt and his bookish adventures on Twitter and Instagram @cuglasreader 
We are the Bid Team for Glasgow in 2024 – A Worldcon for Our Futures. We are part of the vibrant Worldcon community. We would love to welcome you to Glasgow and the Armadillo Auditorium for the 2024 Hugo Awards. Please consider supporting us.