For our first Glasgow in 2024 book club meeting, the book we read was Silk and Steel, a collection of SFF short stories each of which was structured around an F/F romance. Some of the attendees mentioned not having read much or any romance before, so I volunteered to write a list of recommendations.
In honour of Pride Month this list is entirely focussed on queer romances.
The first section are romances in the classic sense, meaning that they have the growing relationships as a major focus of the story and that they end with the characters together in a Happy Ever After or a Happy For Now.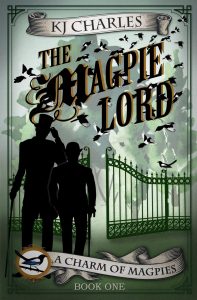 KJ Charles – Charm of Magpies series – M/M – historical fantasy
No queer romance rec list would be complete without KJ Charles. The series (starting with Magpie Lord) is set in a gothic fantasy version of Victorian London. Lucian Crane is an exiled and disgraceful peer recently returned to Britain and suffering from a curse; Stephen Day is the overworked underpaid magic user resentfully trying to help him.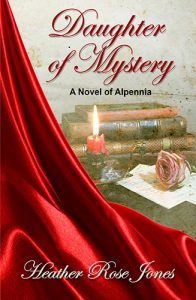 Heather Rose Jones – Alpennia series – F/F – historical fantasy
These are sword and sorcery F/F romances set in the Ruritanian european nation of Alpennia. The first one is Daughter of Mystery, in which heiress Margerit Sovitre inherits both a fortune and a bodyguard, Barbara, who is trapped in servitude.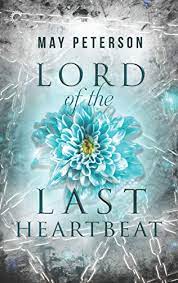 May Peterson – Lord of the Last Heartbeat – queer non-binary – fantasy
Historical-ish fantasy with a strong Italian feeling and an opera singer main character. Hugely atmospheric.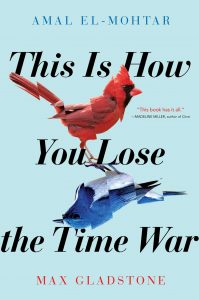 Amal El-Mohtar & Max Gladstone – This is How You Lose the Time War – F/F time loop SFF
This is so good, and like nothing else I've ever read. The language and the settings are absolutely lush. Red and Blue are secret agents for opposite sides, learning to love each other, and fighting to get free from the organisations they represent.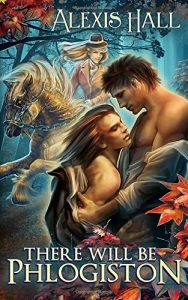 Alexis Hall – There will be Phlogiston – M/M/F steampunk
Alexis Hall is another writer who ends up on every queer romance recommendation list. This one has Lady Rosamund Wolfram breaking out of her society role as an eligible maiden, and finding happiness with the nouveau riche Phlogiston Baron, Anstruther Jones, and the scandalous aristocrat Lord Mercury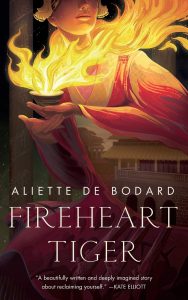 Aliette De Bodard – Fireheart Tiger – F/F historical fantasy
This is a novella set in a fantasy version of Vietnam. Princess Thanh has to learn how to stand up to her domineering mother and domineering ex and find her own happiness.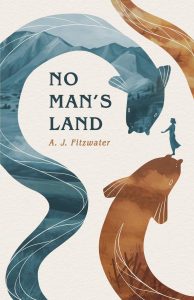 AJ Fitzwater – No Man's Land – F/F historical fantasy
Dorothea 'Tea' Jones is a young New Zealand woman with aboriginal ancestry, working as part of the Land Service as a farm girl during WW2. This book is explicitly rooted in LGBTQ+ and feminist history.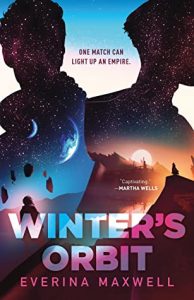 Evarina Maxwell – Winter's Orbit – M/M space opera
Space princes in an arranged marriage, learning to love and trust each other against a background of interstellar politics.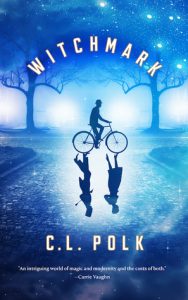 CL Polk – Witchmark – M/M, sequels F/F and F/NB – fantasy
Edwardian fantasy with politics, with the worldbuilding based on uprooting unjust systems and healing the damage.
The second section is for SFF with queer elements, but where either the relationships are established before the start of the book, or aren't the focus, or don't resolve happily.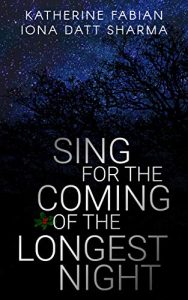 Katherine Fabian and Iona Datt Sharma – Sing for the Coming of the Longest Night – F/M/NB urban fantasy
London based fantasy, where Layla and Nat have the same boyfriend, Meraud, who has gone missing. They have to team up to find him in time.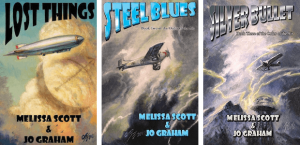 Melissa Scott and Jo Graham – Order of the Air series – queer found family – historical fantasy
Historical fantasy set in the US between the wars. The protagonists solve mysteries and try to keep bad guys out of power, while keeping their small aviation firm running.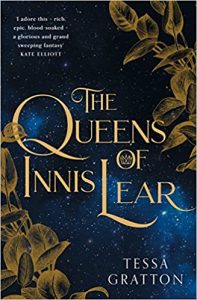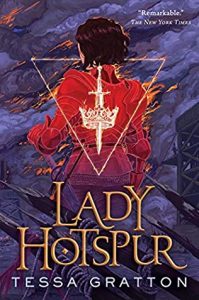 Tessa Gratton – Queens of Innis Lear and Lady Hotspur, fantasy.
These are two loose Shakespeare retellings, of King Lear and Henry V respectively, with magic and lots of female agency. The first has a transman character dealing with dysphoria, the second has WLW protagonists.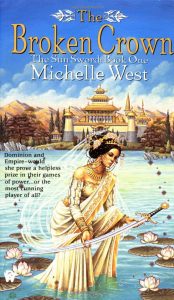 Michelle West, Sun Sword series – epic fantasy
This series is the answer to lots of recommendation lists, with complex cultures and magic systems and lots of fascinating characters. One of the main viewpoint characters is a lesbian, another is asexual.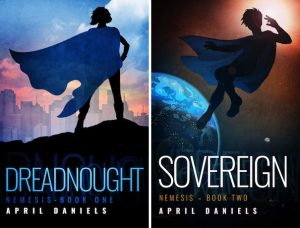 April Daniels – Dreadnought and Sovereign – F/F superheroes with trans girl MC
The main character starts the book as a trans teenage girl who is not out to anybody. Getting her superpowers gives her the outward appearance she wants, which also necessarily outs her. The book is split between super heroic fun and the much more serious issue of dealing with all the consequences from family, friends and other supers.
*************************************************************************************
This article was brought to you by Kate Towner in association with Promotions.

Kate Towner (she/her) is a lifelong reader and fan, and occasional cosplayer and fanfic writer. You can find her on Twitter @katepreach, or co-running fantasybookclub.org

We are the Bid Team for Glasgow in 2024 – A Worldcon for Our Futures. We are part of the vibrant Worldcon community. We would love to welcome you to Glasgow and the Armadillo Auditorium for the 2024 Hugo Awards. Please consider supporting us.