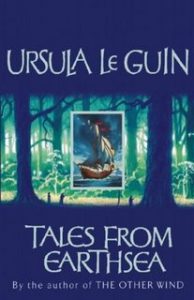 In Ursula K. Le Guin's short story 'Dragonfly' (2001), something very queer happens when the titular character receives her true name. This rite of passage, which in many ways is the cornerstone of Le Guin's wider Earthsea mythos, rests on the notion that people and things are fundamentally knowable; the name, in a sense, is a person's true being. For most characters, learning their true names as they come of age usually leads to greater clarity about their identities and their place in the world, and they guard that name very carefully, only sharing it with people they trust absolutely.
Dragonfly, however, upon receiving the true name 'Irian'—a name shared by her abusive father—rejects this name as a symbol of her father's abuse and greed:
It isn't right. It isn't my true name! I thought my name would make me be me. But this makes it worse. […] It's his name. He can have it. […] I don't want it. I won't have it. It isn't me. I still don't know who I am. I'm not Irian!

(Tales from Earthsea, p. 203)
I find that this scene, and this short story, have a lot to say about how fantasy can speak to the experiences of LGBTQ+ readers, and help us to build worlds that enable our flourishing. For many trans readers, Dragonfly's sense of dysphoria at receiving a name that does not align with her sense of self may be familiar in a very immediate and direct way. Other LGBTQ+ readers may also resonate with the challenge she poses to an entire knowledge system that claims mastery over people and things. Indeed, the arc of Dragonfly's story from this pivotal moment onward can be read as one in which affirming our bodies and desires in all their un-knowability, and un-representability, can help us unbuild or transform the systems that seek to tell us who we are and confine our being to rigid categories.
In my academic research, I'm interested in how fantasy can help LGBTQ+ people reimagine and reclaim religious traditions—chief among them various forms of Christianity—that have historically excluded and abused us. Christian theology, as it has been practiced in western modernity, has given many of us names that have been necessary to reject, for the sake of our own sanity and survival. It has told stories about our bodies and our sexual desires that translate into policies and material conditions that, for many of us, severely limit our abilities to exist in public. For many queer authors, fantasy has been a means of adopting a subversive stance within these stories. As the actor Billy Porter stated in a recent interview, 'we have to start speaking in the right terms. The first thing that's taken away from us, as LGBTQ+ people—from everybody—is our spirituality, is God.'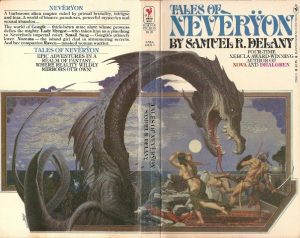 So it is that in Tales of Nevèrÿon (1979), Samuel R. Delany refigures God as a woman in a version of the creation narrative from Genesis that also imagines Adam and Eve as a lesbian couple and reverses many of the gendered tropes presented in the biblical narrative. (In this version of the tale, binary gender and heterosexuality emerge as consequences of humanity's Fall from grace.) The goddess who narrates Kai Cheng Thom's short story 'i shall remain' (2019), meanwhile, is an amalgam of Christ and Lucifer, cast out of heaven for her desire to heal humanity through the erotic sharing of her divinity.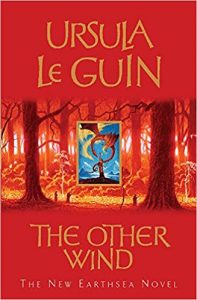 Though drawing significantly less overt influence from Christian theology than the above examples, 'Dragonfly' and the final Earthsea novel, The Other Wind (2001), dramatize how religious institutions and theological knowledge can be transformed by queer people who tell stories about our bodies and desires on our own terms, and forge bonds of love and solidarity with other queer people through this act. In both texts, Le Guin is quick to remind the reader that the logic governing 'true names' is the domain of the wizards of Roke, who, like the institutional church in our world, claim privileged access to absolute truth. It is into this quasi-monastic context that Dragonfly inserts herself, where she is marked as an unruly body not only because she is a woman in an all-male establishment, but also because she is, mysteriously, both human and dragon. In a contest of magic with Thorion, the Master Summoner of Roke, the wizard attempts to control Dragonfly by calling her by the name Irian. The spell fails, however; transforming into a dragon, she cries out, 'I am not only Irian!', and takes flight (Tales from Earthsea, p. 263). In The Other Wind, Dragonfly forges new familial bonds with other dragon-women that help them not only to heal from their personal traumas, but also to undo the violence that the wizards have wrought upon the world.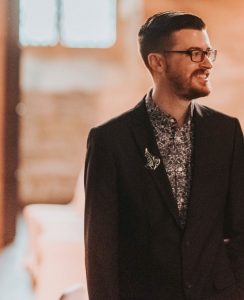 In Dragonfly's double-embodiment as woman and dragon and her insistence that she is not only Irian, I find immense power for queer people striving to resist narratives that insist we must either be one thing or the other, that our identities and our bodies must be confined to a single form and that these must not change from moment to moment. Historian and theologian M.W. Bychowski (2019) has recently applied J.R.R. Tolkien's notion of subcreation, which claims fantastic mythmaking as part of humanity's sacred calling as beings created in God's image, to a trans understanding of gender (re)invention.[1] In a similar way, fantasy can help us to re-envision queerness and transness as holy vocations, proclaiming the good news that all that can be said about us is not all that we are, that our full being cannot be encompassed by any so-called 'realist' scheme of representation. In deliberately imagining forms of embodiment and expressions of desire that initially read as 'unreal', fantasy allows us to embrace our own unknowability, the chaos of our own bodies, and the unpredictability of our desires as not only worthy of love, but as enabling us to form more loving relationships with others and reshape the world. As 1 John 3:2 states in the Bible, 'Beloved, we are God's children now; what we will be has not yet been revealed' (NRSV).
[1] See M.W. Bychowski, 'On Genesis: Transgender and Subcreation', in Transgender Studies Quarterly 6.3 (August 2019), 442-447.
*************************************************************************************
This article was brought to you by Taylor Driggers in association with Promotions.

Taylor Driggers holds a PhD in English Literature from the University of Glasgow and lives in Glasgow with his husband. His first book, Queering Faith in Fantasy Literature: Fantastic Incarnations and the Deconstruction of Theology, is forthcoming from Bloomsbury.

We are the Bid Team for Glasgow in 2024 – A Worldcon for Our Futures. We are part of the vibrant Worldcon community. We would love to welcome you to Glasgow and the Armadillo Auditorium for the 2024 Hugo Awards. Please consider supporting us.