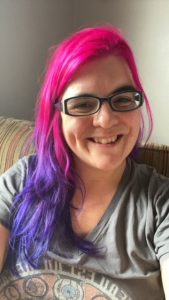 Hello again everyone! Here's another post about how we are moving forwards the Bid for a Worldcon in Glasgow, 2024. This post is about the process that we need to complete in order to officially stand as a Worldcon Bid, and what that entails.
In this post I'm going to go over what that means and discuss some of the differences a UK Bid needs to take into account on an organisational level for this stage of the bid. The paperwork is available to read here:
https://chicon.org/home/for-members/site-selection/
When does a Bid, become a Bid?
Firstly, I'd recommend reading Tammy Coxen's excellent article about bidding for a Worldcon and what it requires. She discusses the early stages of forming a bid, as well as some of the activities that take place during this phase.
The deadline for filing to become a bid for a Worldcon in 2024 was 5th March 2022. However, much work happens before this and this process can be long. For Glasgow, we announced that we wanted to create a bid in 2016, but we'd been in discussion about it from 2014. So if we win, that's ten years of work to get to 2024. As you can imagine, many of us have poured a lot of love into this.
It does not cost a fee to file to become a Bid, but Bid team members may spend years in advance promoting the event at other conventions and events. Bids may often be competitive, with more than one bid running for the same year.
However, during this time, a bid isn't official; all this work is preliminary until it's been officially filed with The World Science Fiction Society (WSFS). Teams do use the word however, to signal to other people that they intend to file to be a bid when the time arises.
There is no central Committee for Worldcon. Instead, each Worldcon is a unique group, run by a team of volunteers. This is a common misconception, and because the winning Bid Team often then call themselves the 'Convention Committee' once they are confirmed as the seated Worldcon (aka the Worldcon who have been voted in as hosts).
Voting
In order to vote for a bid, you must (a) be a member of the current Worldcon, and (b) have joined the Worldcon to be voted on. So people buy memberships in the to-be-voted for Worldcon before it's been selected (but these people are members of that Worldcon, once it's selected), with the current administering committee collecting the money as agent for the selected Worldcon.
The money collected is not the property of the Worldcon which collects it – it's the property of the Worldcon that's being selected, since the collecting Worldcon is merely acting as an agent, and not a principal.  This could be vital, legally, if an administering Worldcon goes into receivership.
TL:DR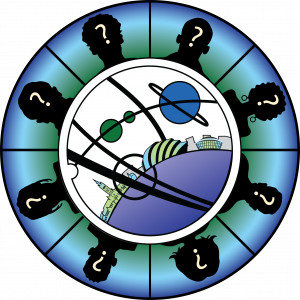 Each Worldcon is a unique organisation
There is no central Worldcon committee
Decisions about things like Guests of Honour are made by individual Worldcons
To vote for a Worldcon, 'attending' and 'supporting' members of the Worldcon where the vote takes place can buy a future supporting membership and vote.
This money goes to the winning bid.
For Glasgow 2024, voting / site selection takes place at Chicon 2022.
What is Filing?
From the WSFS Website:
'Any group that meets the technical requirements in the WSFS Constitution and files the necessary documents with the Worldcon administering the election is eligible to bid for the right to host a Worldcon'
WSFS requires that any group wishing to be considered in Site Selection submit indicative paperwork 180 days before the Worldcon that takes place 2 years before the intended event. For Glasgow, selection takes place at Chicon 8, 1-5 September 2022 and our deadline was 5th March 2022.
The WSFS constitution asks for the following information:
4.6.1: To be eligible for site selection, a bidding committee must file the following documents with the Committee that will administer the voting:
(1) an announcement of intent to bid;

(2) adequate evidence of an agreement with its proposed site's facilities, such as a conditional contract or a letter of agreement;

(3) the rules under which the Worldcon Committee will operate, including a specification of the term of office of their chief executive officer or officers and the conditions and procedures for the selection and replacement of such officer or officers.
The full Constitution can be read here:
WSFS Constitution as of December 18, 2021.
This information is intended to demonstrate that the bidding teams have created sufficient infrastructure to enable a Worldcon to take place, such as a provisional agreement with a suitable venue, and discussion with hotels surrounding it. It also gives an indication of who is organising the bid, and allows for the selection and removal of officers such as the Treasurer and Chair. The wording of the Constitution additionally allows bids from around the world to provide information about these criteria which may possibly be bound by the various legal requirements of each country.
What happens next?
Filed bids which have fulfilled the criteria set down by the Constitution are now considered eligible for Site Selection.
Site Selection
'Worldcon sites are selected by the members of Worldcon as a whole, not by a board of directors, chair, president or site-selection committee'.
(From the Worldcon website)
The Site Selection process is defined in Article 4 of the Constitution of the World Science Fiction Society. In practice it works like this:
Committees need to officially submit their bid 180 days ahead of the selecting Worldcon showing that they have the facilities and organisation in place to run the event if successful
Members of the selecting Worldcon submit ballots ranking the candidate sites in order of preference
The votes are tallied and the result announced at the Worldcon Business Meeting on the fourth morning of the event.
What this actually means is that our Bid now becomes something you can vote for in Site Selection. Even if only one bid is standing, this is an important part of the process.
You can read more about Site Selection here in Article 4 of the Constitution.
Is that all, folx?
I hope by this point you've got a bit more understanding of the filing process. Next time I'll be talking about why we have laws and organisational issues that are different from other conventions, and some of our unique elements such as our Inclusion and Diversity policies. Stay tuned – and… if you want to wish us luck, the best way you can do that is by volunteering at https://glasgow2024.org/volunteer/ or supporting us at https://glasgow2024.org/presupport/.
We are the Bid Team for Glasgow in 2024 – A Worldcon for Our Futures. We are part of the vibrant Worldcon community. We would love to welcome you to Glasgow and the Armadillo Auditorium for the 2024 Hugo Awards. Please consider supporting us.