Back in February we asked you to help us create an Alphabet of Armadillos, and we're very happy with all the responses we got! If I counted correctly, there are exactly 26 completed armadillos on the list today, so we got a whole alphabet's worth! Thank you to everybody who participated, this was so much fun. We know that there are a few more in progress, and we'll be happy to see them whenever they are finished.
If you're interested in the statistics, here's some numbers: We got
6 colouring pages
5 crochet armadillos
3 drawings or paintings
A set of three painted nested dolls
2 Lego armadillos
2 origami armadillos
2 embroidered armadillos
A bound book
A sewn plushie
A miniature sculpture.
Armadillos reached us from all over the UK and Ireland, from the rest of Europe, and from the US. But since this is the internet, who really knows? Some of the armadillos at least look as if they could have come from outer space as well!
We feel everyone who participated is a winner – without each and every one of you, we wouldn't have made it to a full alphabet. We would love to send you a small thank you if you email your address to promotions@glasgow2024.org.
We did say there's some Glasgow swag waiting for the entries that delighted us most, and you made it really hard for us to make a decision! We couldn't get it down to three, so here are our four favorites, in no particular order:
Eiric, the orange lego armadillo by James,
Brynmawr by Alexander, with a lovely choice of colours on Iain Clark's colouring page,
Vincent by Clare – who would have thought that you could make an armadillo in the form of a hand-bound book?
Marmaduke by Eira – brilliant combination of the animal and the building!
We will be in touch with all four of you to get your prize mailed!
We showed off most of the armadillos at ConFusion's excellent virtual Art Show, here's a look into the gallery: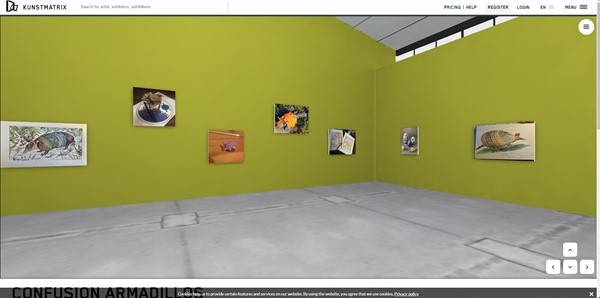 For your viewing pleasure, here are all of them again.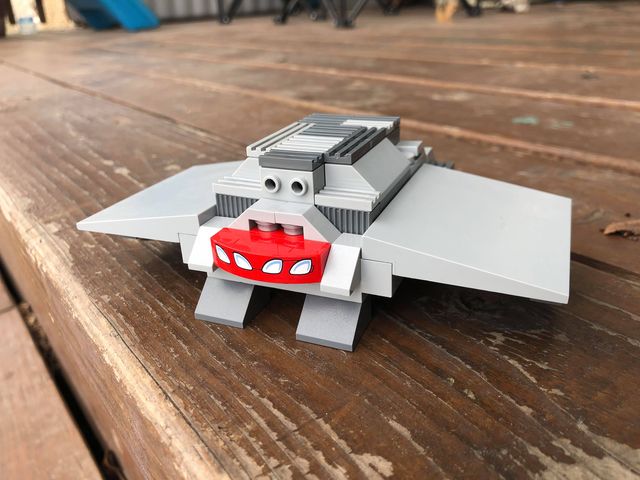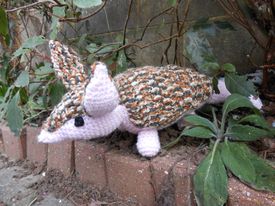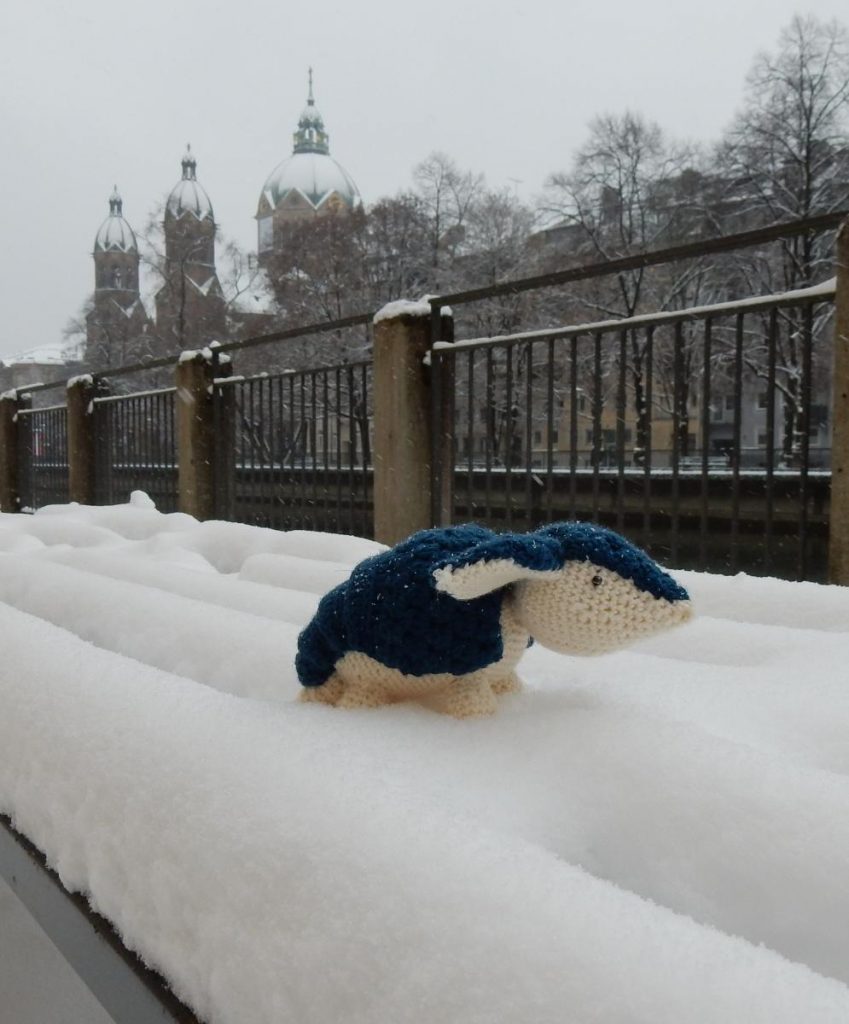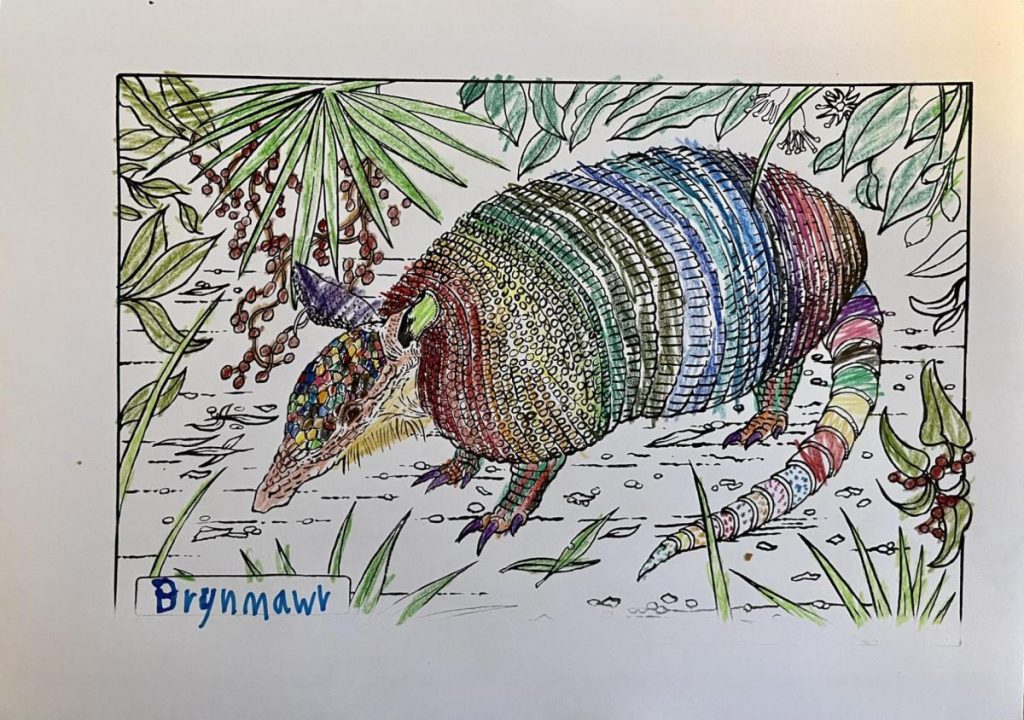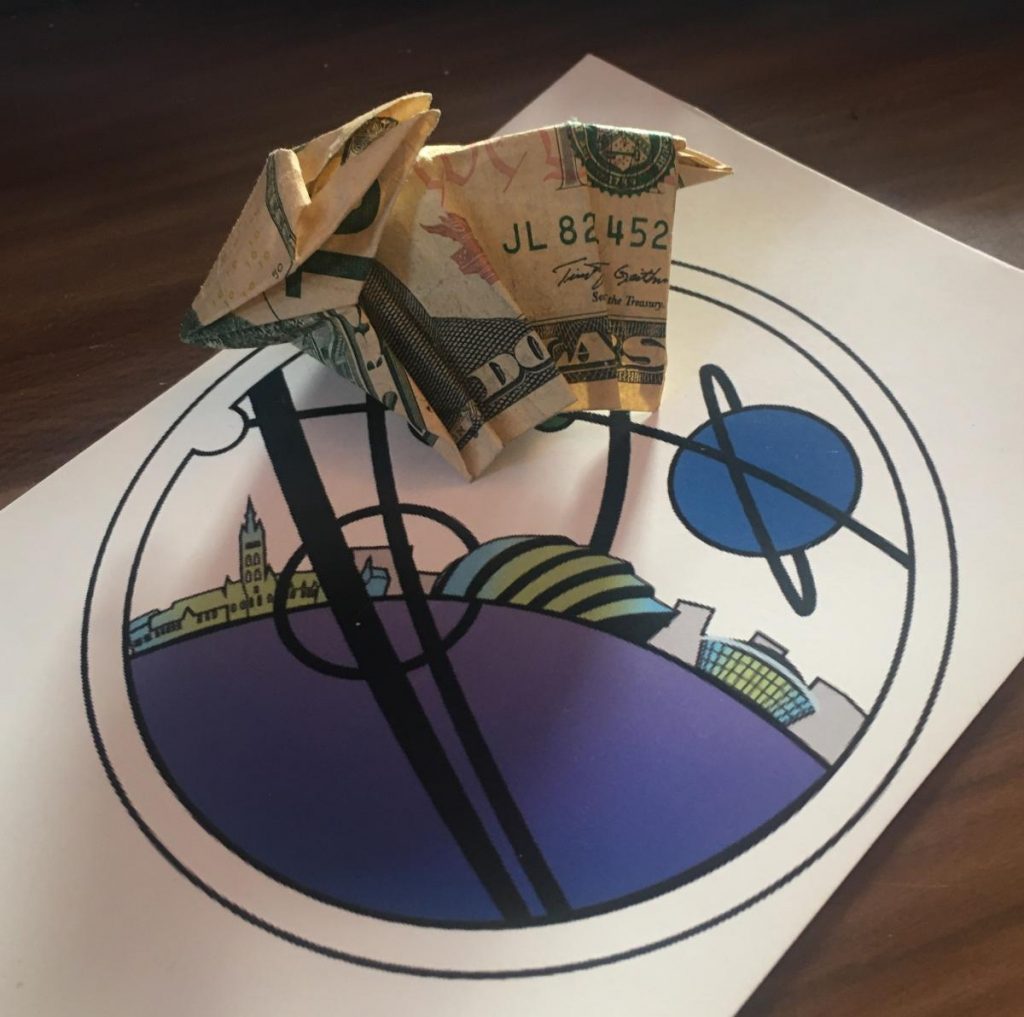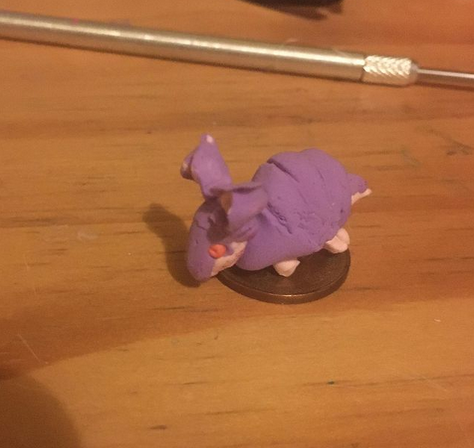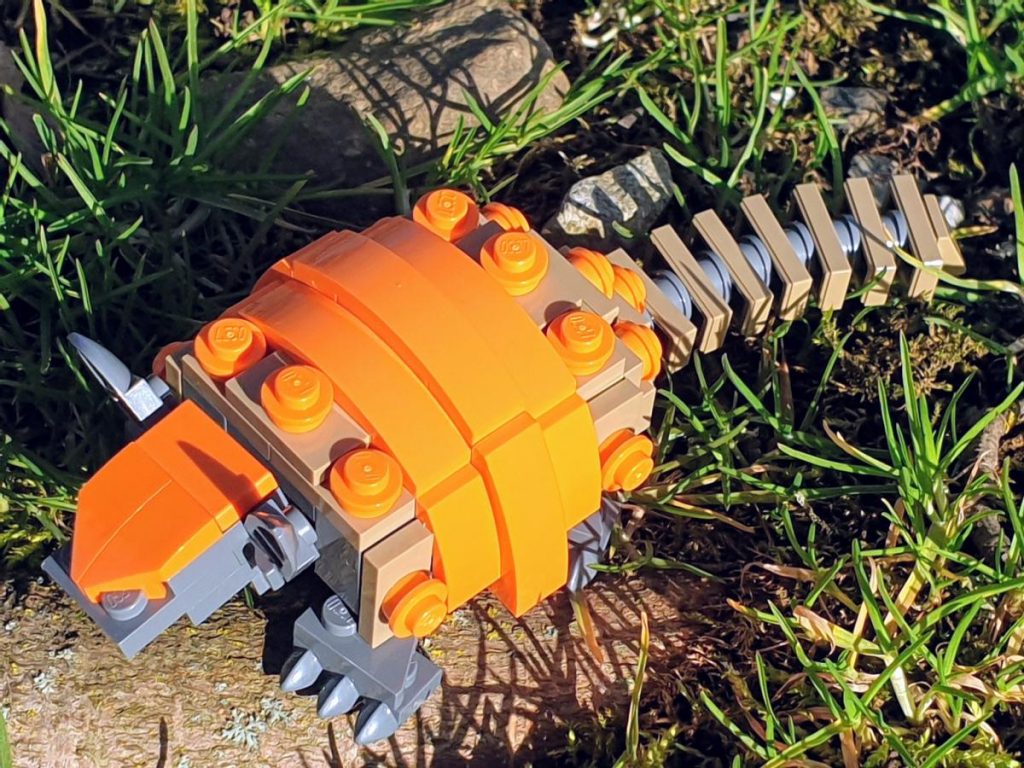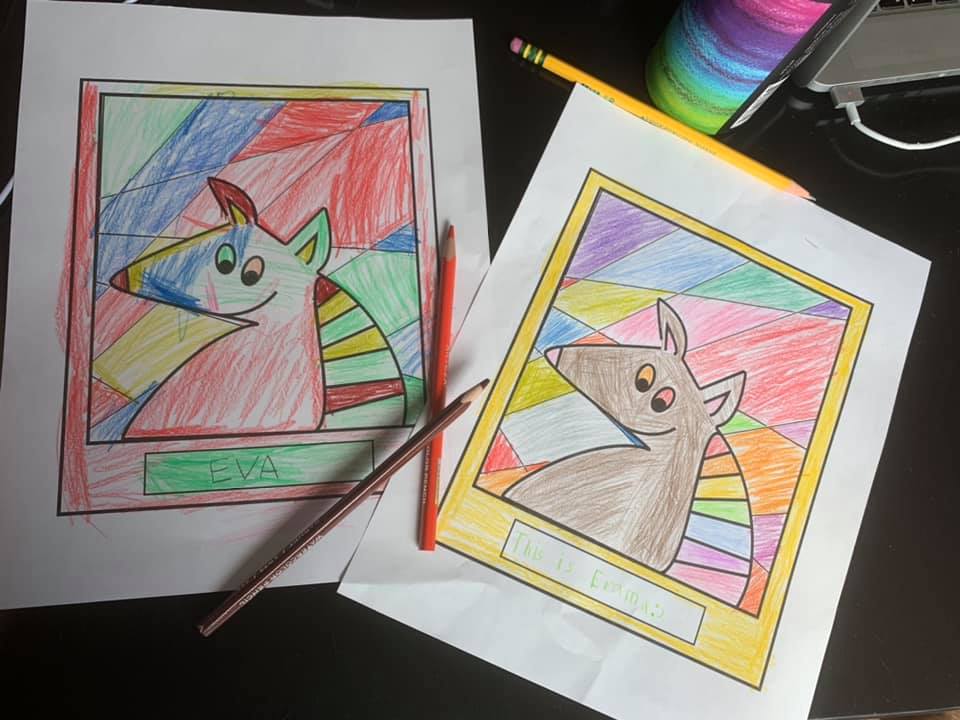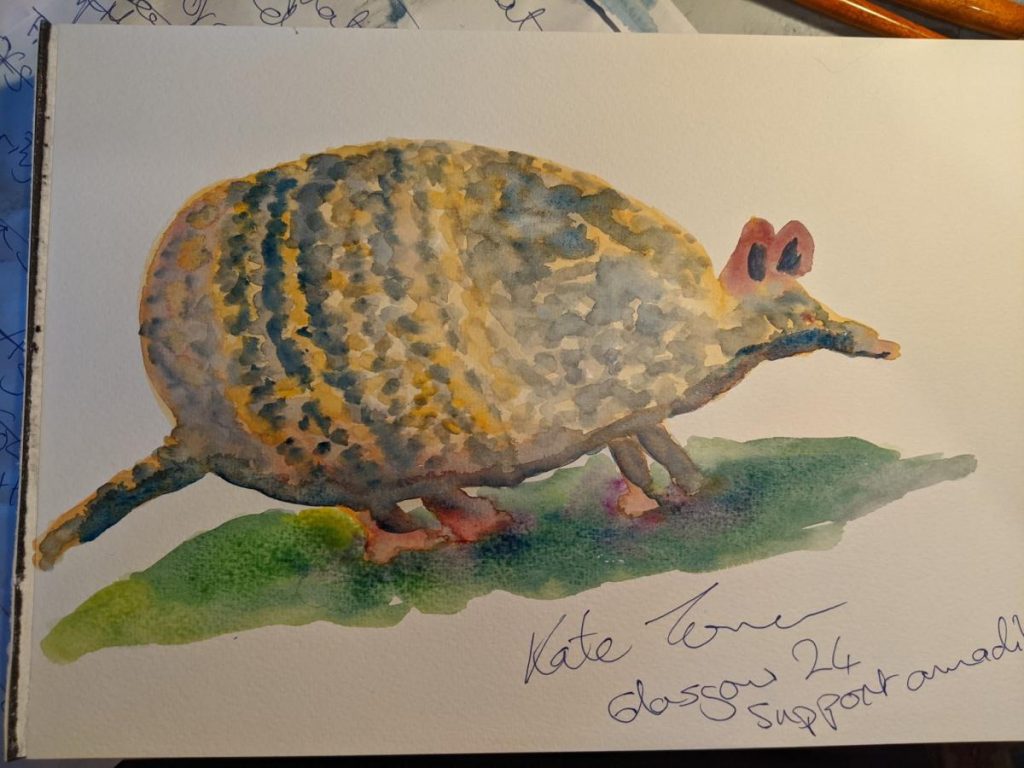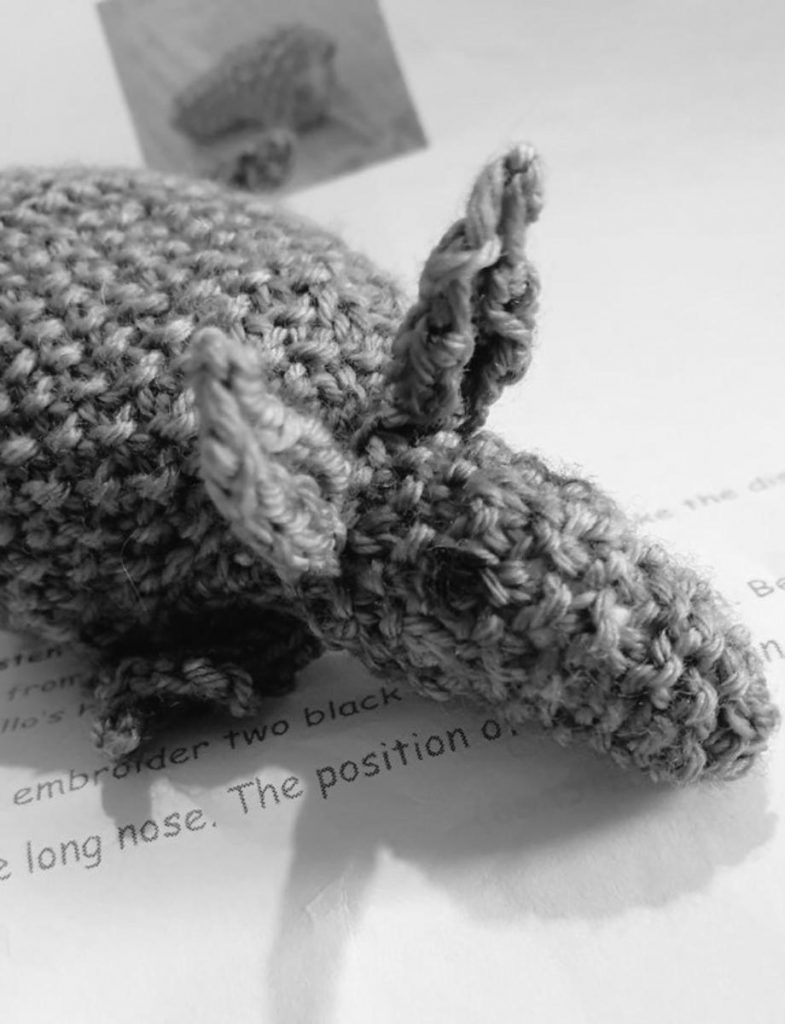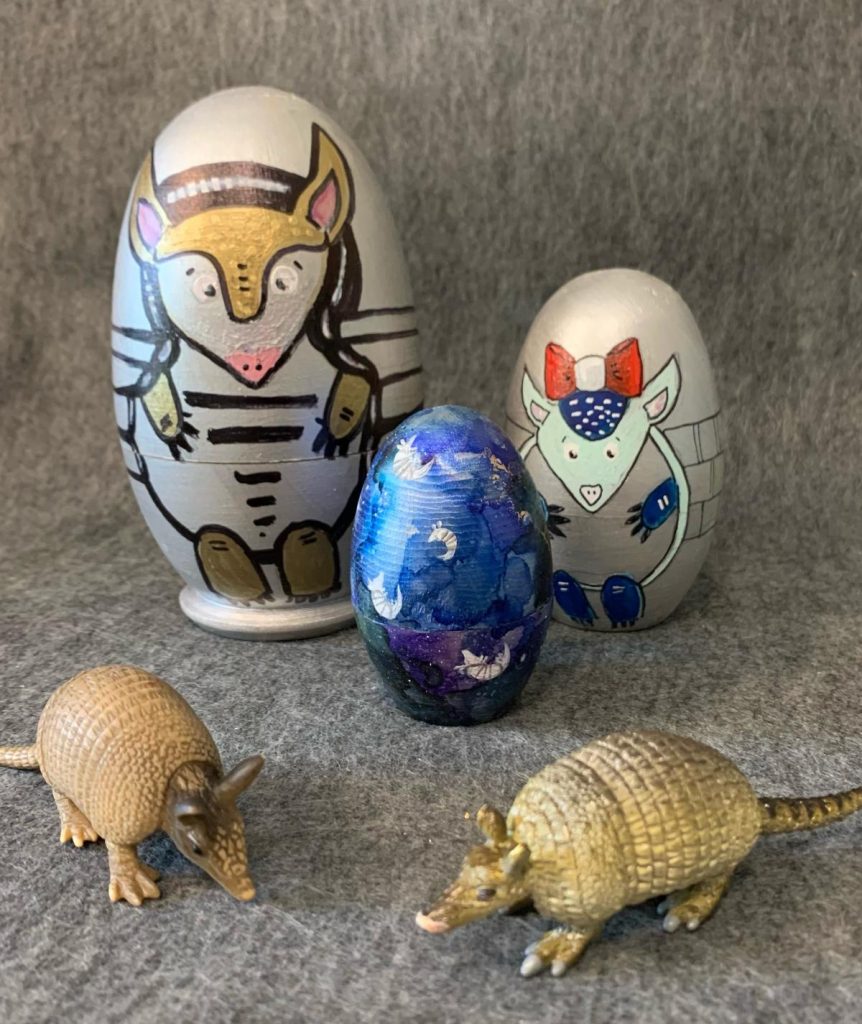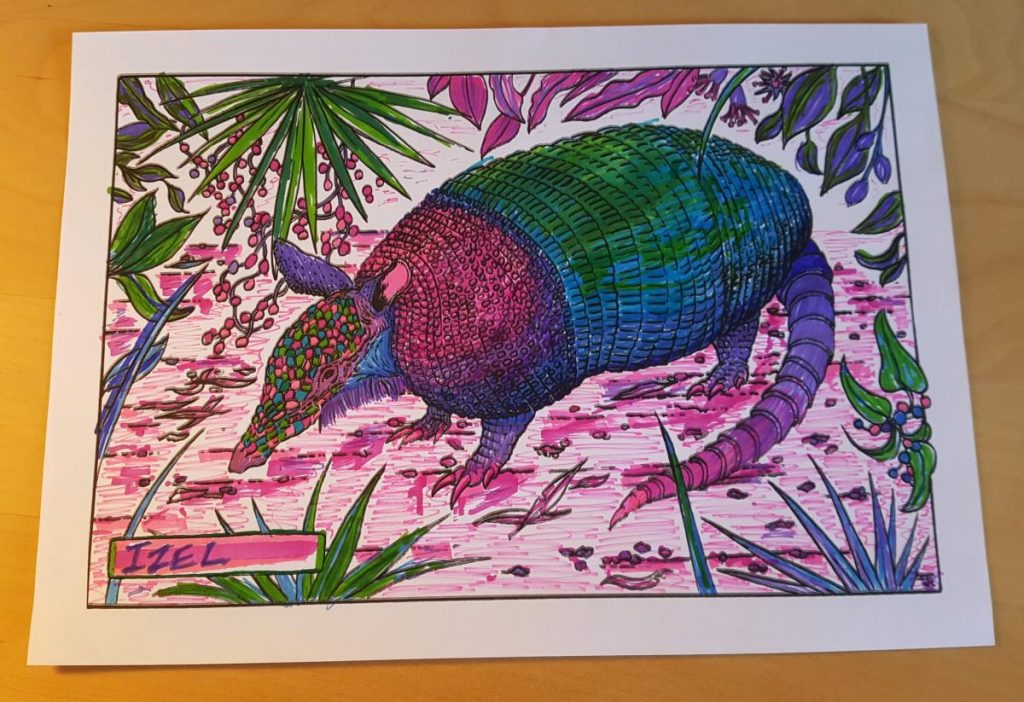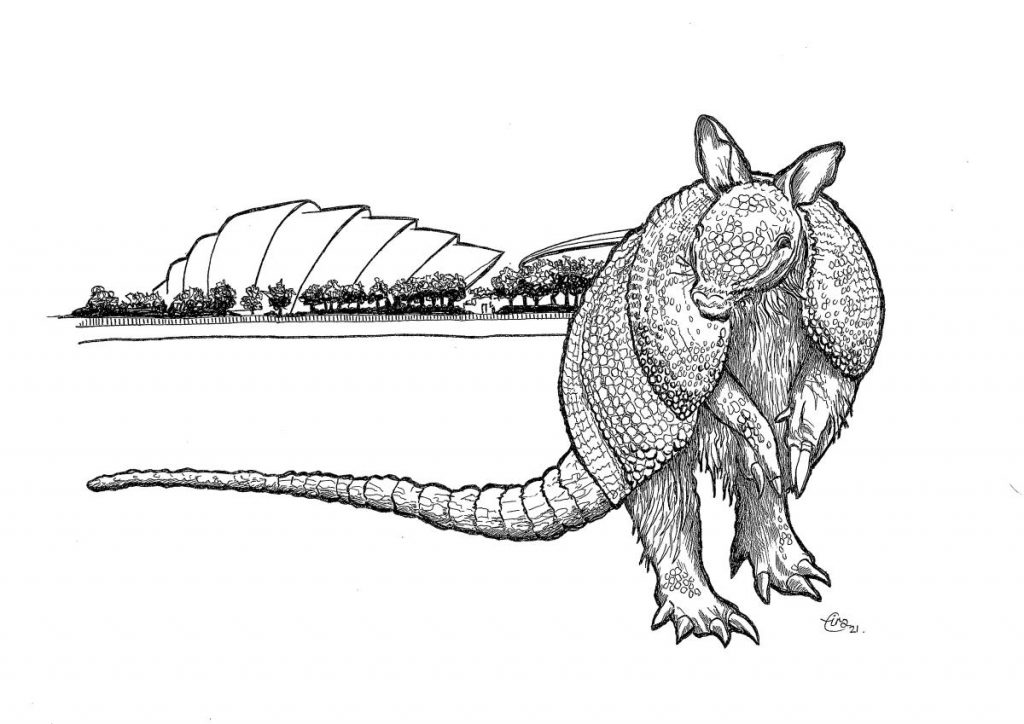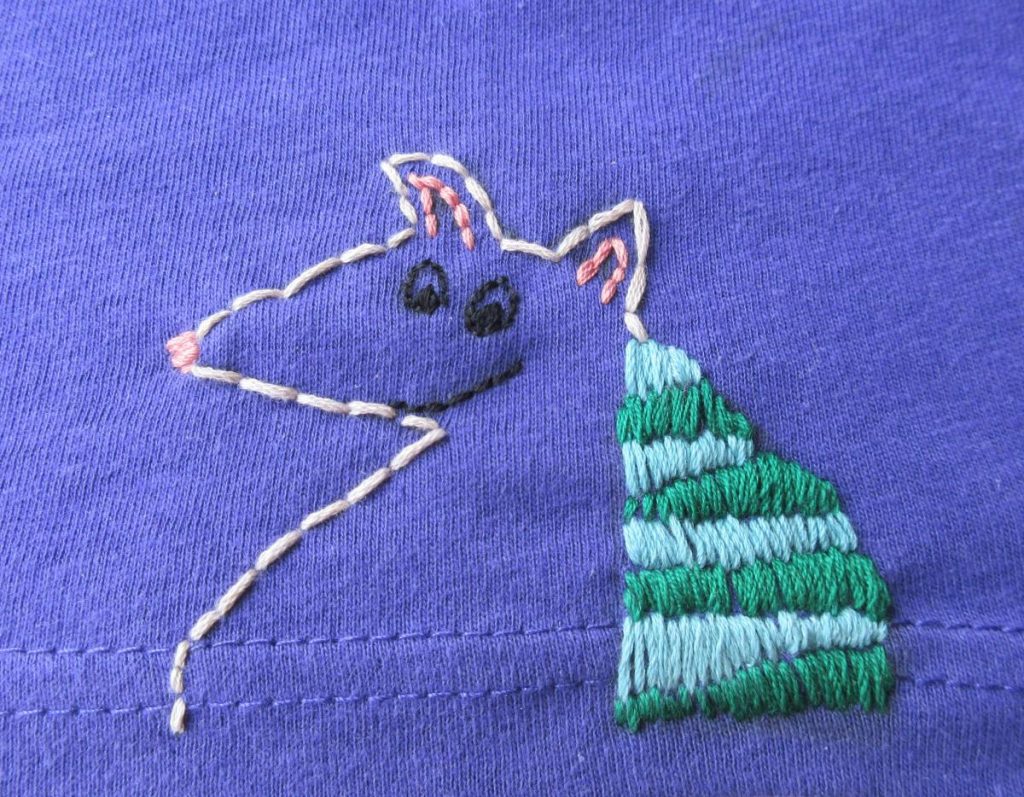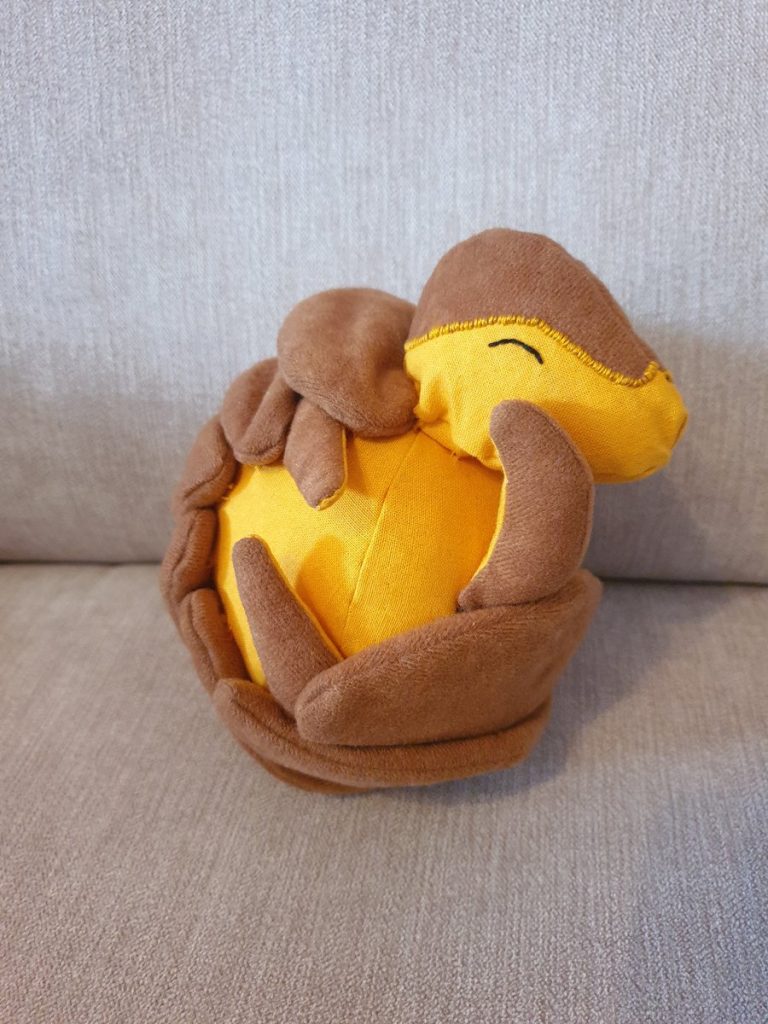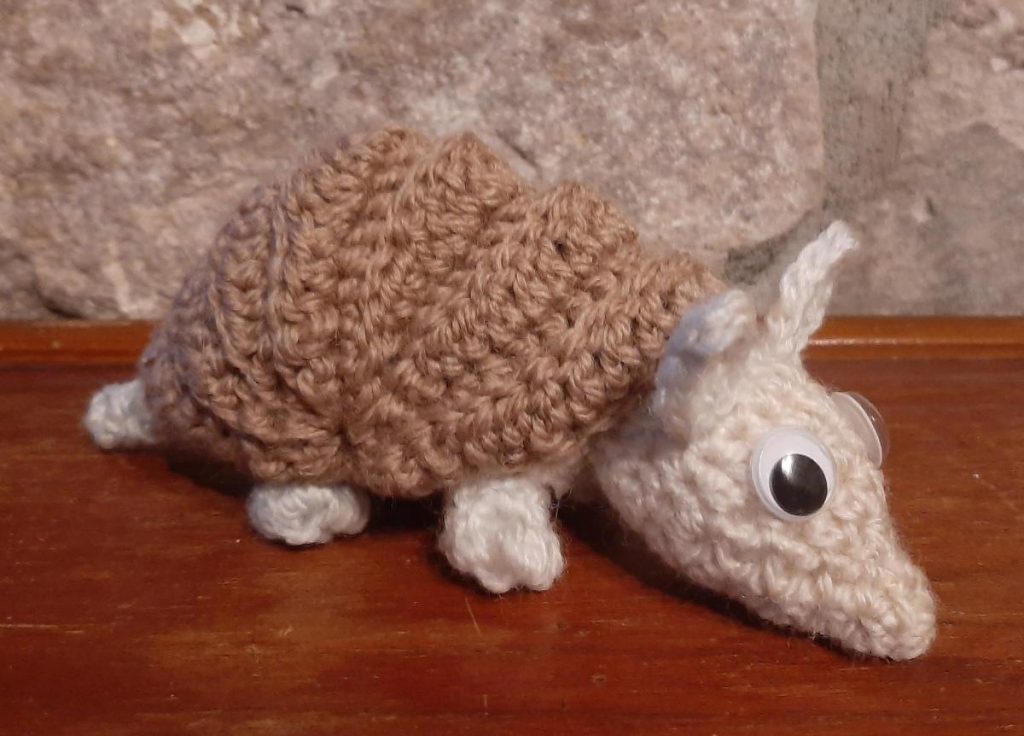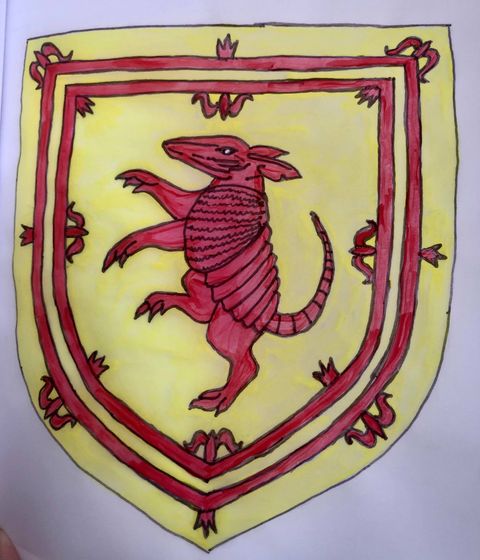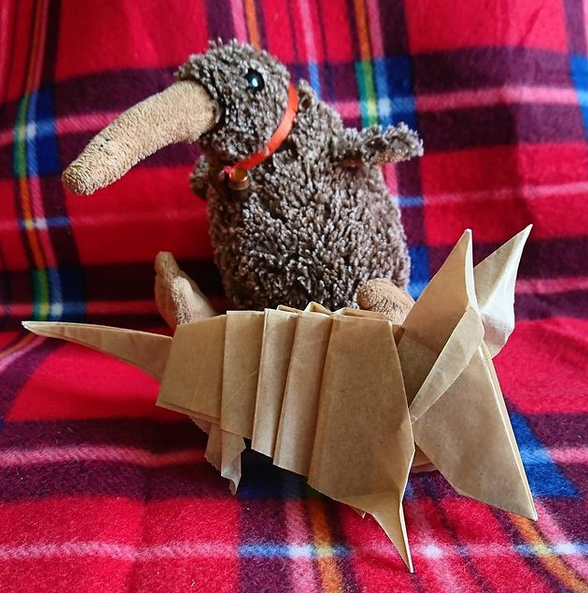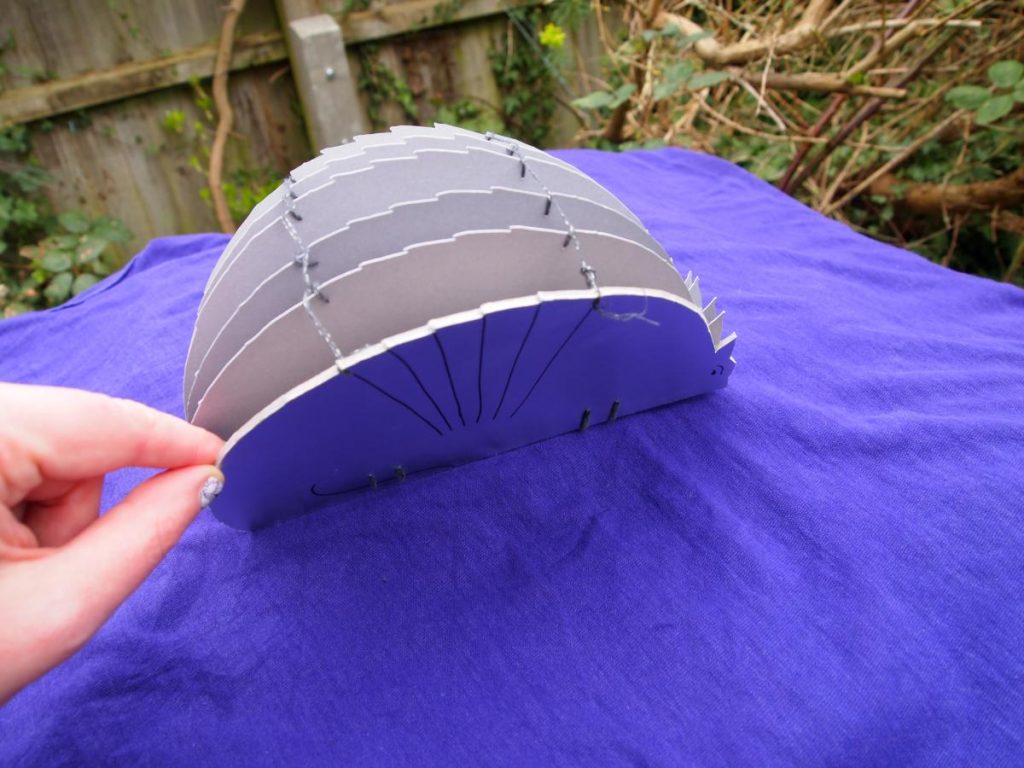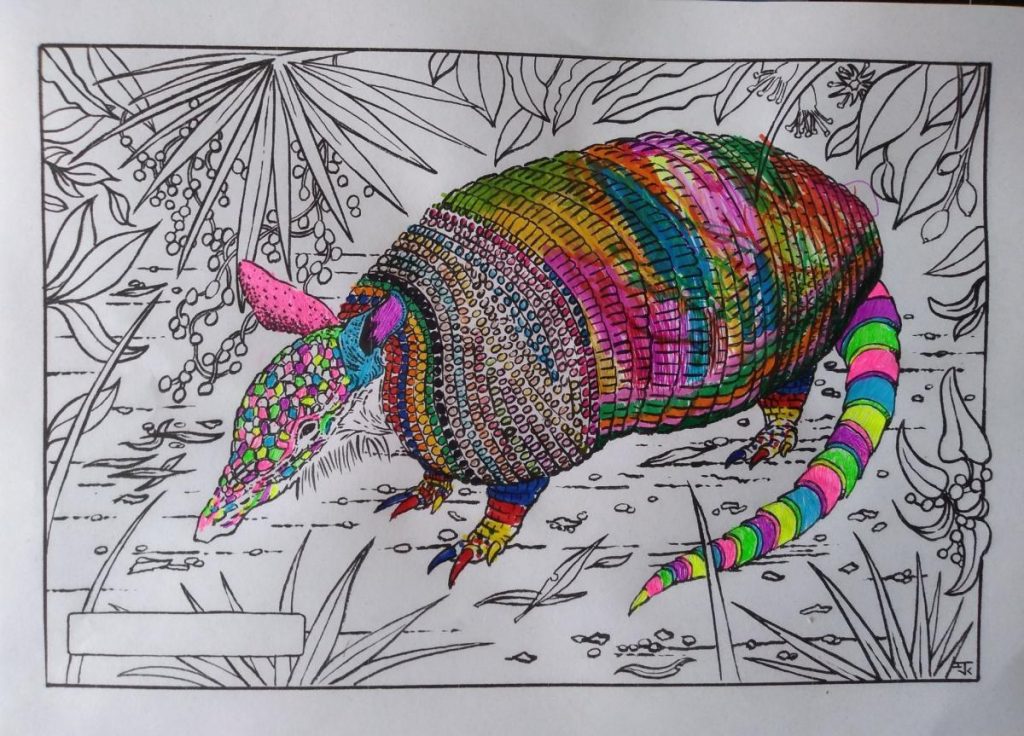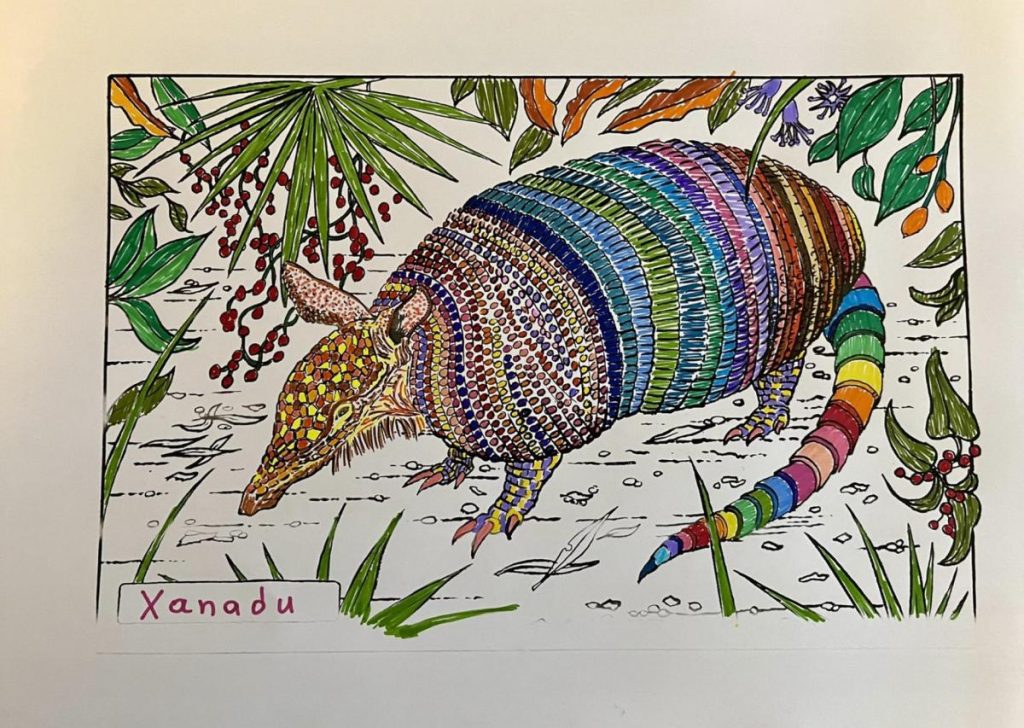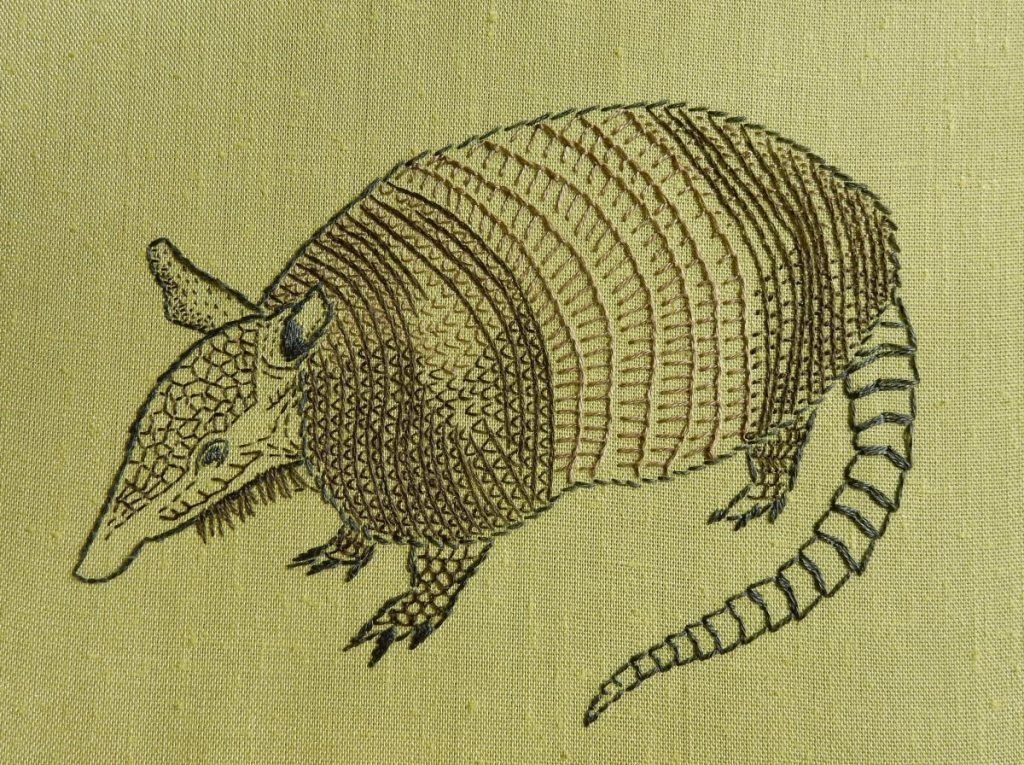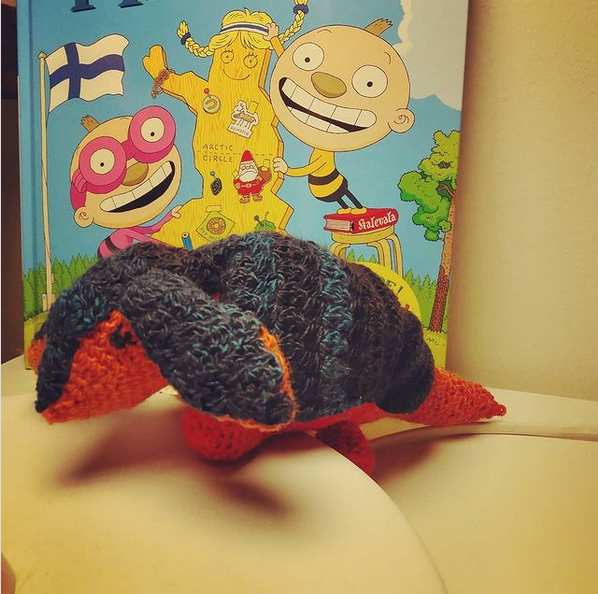 Did you know that in Finland, where Ääriarvo comes from, Ä and Ö are the two last letters of the alphabet?
This article was brought to you by Constanze Hofmann, Craft Co-ordinator, Promotions Team.

We are the Bid Team for Glasgow in 2024 – A Worldcon for Our Futures. We are part of the vibrant Worldcon community. We would love to welcome you to Glasgow and the Armadillo Auditorium for the 2024 Hugo Awards. Please consider supporting us.