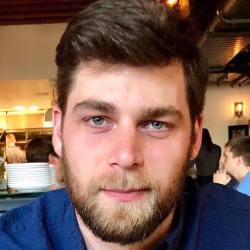 My name is Luke Shelton and I have been a fan of the work of J.R.R. Tolkien for a long time.
I started as a young reader of The Hobbit and The Lord of the Rings, and after University I just kept coming back to the books. That's the main reason why I chose to make them a central part of my PhD research!
I also run the Tolkien Experience Project and Tolkien Experience Podcast – alongside Sara Brown. I currently serve as the Editor-in-chief for Mallorn: The Journal of the Tolkien Society.
Now that my PhD is finished and am able to dedicate more of my time and energy into events, my passions haven't changed. That is why I am so delighted to be able to co-host Tolkien Reading Day this year!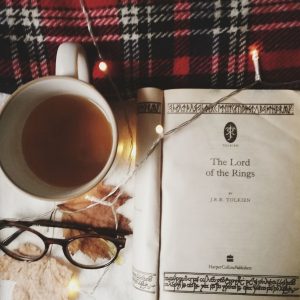 Each year, Tolkien Reading Day (TRD) is held on the 25th of March. The purpose of the event is to encourage fans to celebrate and promote the life and works of J.R.R. Tolkien by reading favourite passages.
Because last year was such a difficult time for many, we decided that we wanted to use TRD as a source of inspiration. Therefore, the theme of Tolkien Reading Day for 2021 is Hope and Courage.
This year, the Tolkien Society have coupled with the University of Glasgow's Centre for Fantasy and the Fantastic to host several online events for Tolkien Reading Day!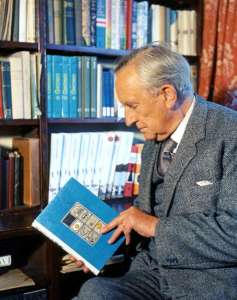 We are working together to create engaging and interactive social media throughout March. Then, we will come together on the 25th of March, when the Centre will be hosting three Zoom meetings for readers around the world to share their favourite passages and react to the passages shared by others.
So why bring this to the attention of Glasgow in 2024 Worldcon bid supporters?
Worldcons are made up of the fans that support them, and that is the driving belief behind this Tolkien Reading Day. That fans from all backgrounds, disciplines, and languages, can come together and share their passion, inspiring each other through mediums of Middle-earth and Zoom.
Does this sound like fun? Do you want to be involved? As a fellow fan, I would love for you to be involved! Here are the best ways to join in the fun:
Follow the Centre for Fantasy and the Fantastic on Facebook, Twitter, Instagram, and YouTube and the Tolkien Society on Facebook, Twitter, Instagram, and YouTube. Watch out for posts throughout the month!
Share your stories, comments, and photos on any social media platform and use the hashtag #TolkienReadingDay2021. Most of all, we'd love to see videos of you reading!
If you want to attend a Zoom session on March 25th, there are three opportunities. With sessions in the morning, midday, and evening (UK time): hopefully there is an event at a time that matches everyone's time zone. Please use these Eventbrite links to register for your preferred session! (Please note that the times shown on the Eventbrite pages automatically sync to your time zone.)
Register for the Morning Session
Register for the Midday Session
Register for the Evening Session
For more information about Tolkien Reading Day, you can visit the Tolkien Society Website!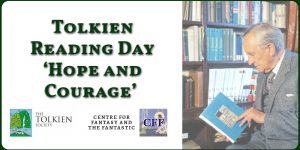 *******************
This article was brought to you by Luke Shelton in association with Promotions.

We are the Bid Team for Glasgow in 2024 – A Worldcon for Our Futures. We are part of the vibrant Worldcon community. We would love to administer the 2024 Hugo Awards for you, from Glasgow.
Please consider supporting us.