As some of you may know, the bid team for Glasgow in 2024 chose Silk & Steel: A Queer Speculative Adventure Anthology for an informal book club @Balticon on Sat May 29th. I really loved these stories! One that particularly moved me was "The Scholar of the Bamboo Flute" by Aliette de Bodard.
It's a love story set in 19th Century Vietnam, featuring musical duelling and dragons. I was feeling inspired to do something crafty after reading it, and decided to take a page from it for some blackout/erasure poetry.
The idea is to circle a few words that grab you, and blackout the rest (usually with a black marker). What you're left with is a brand new, condensed story. Since its Pride, I decided to use pride coloured markers: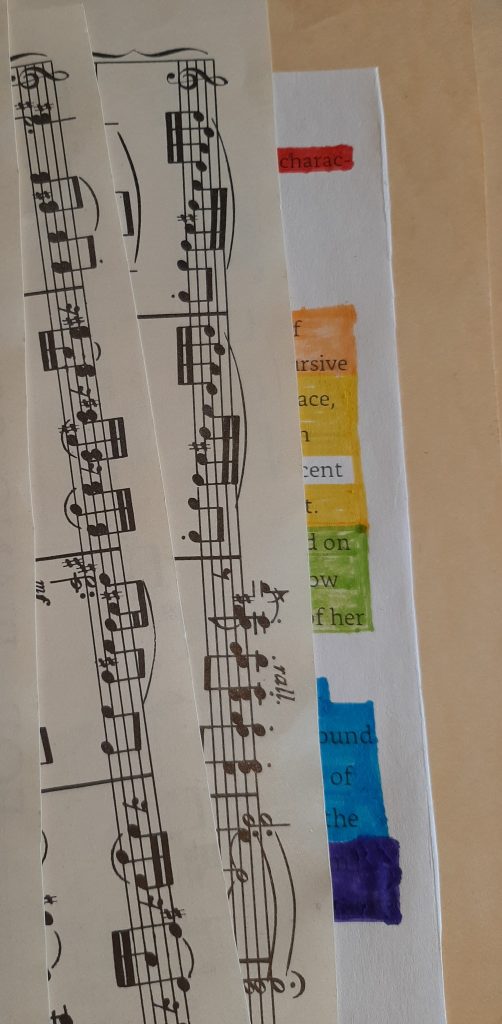 You could read through the marker, so I then covered up everything but my chosen words with some old sheet music: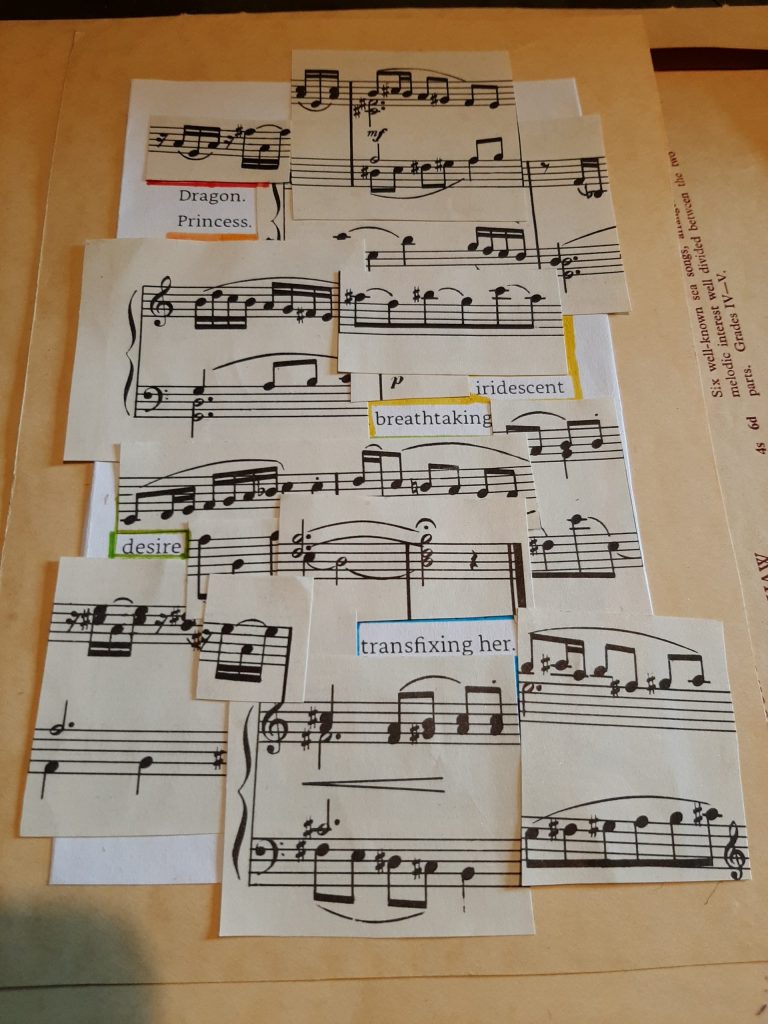 I felt that the musical notes tied in nicely with the theme of the story but I needed a dragon! So I found some old origami paper and a pattern here – Oragami Dragon.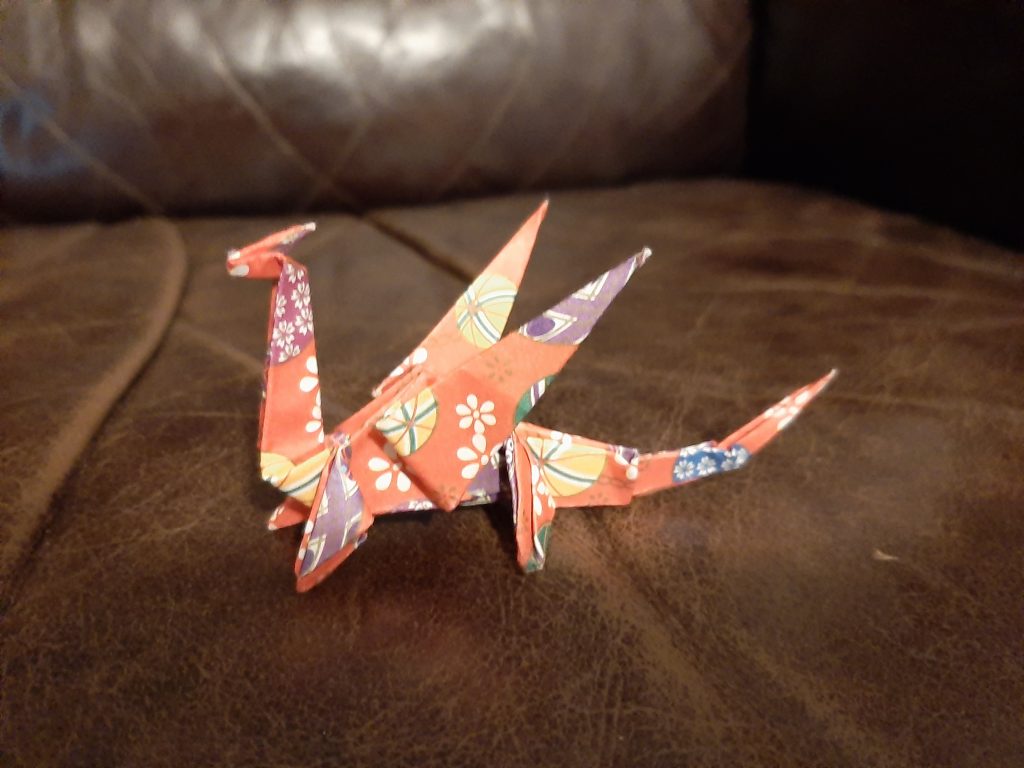 I'm going to be honest – I did not find the pattern 'simple'… in fact I'm embarrassed to admit how long it took me, but I was happy with the result! I used a hot glue gun to affix it in place and added some origami lotus flowers.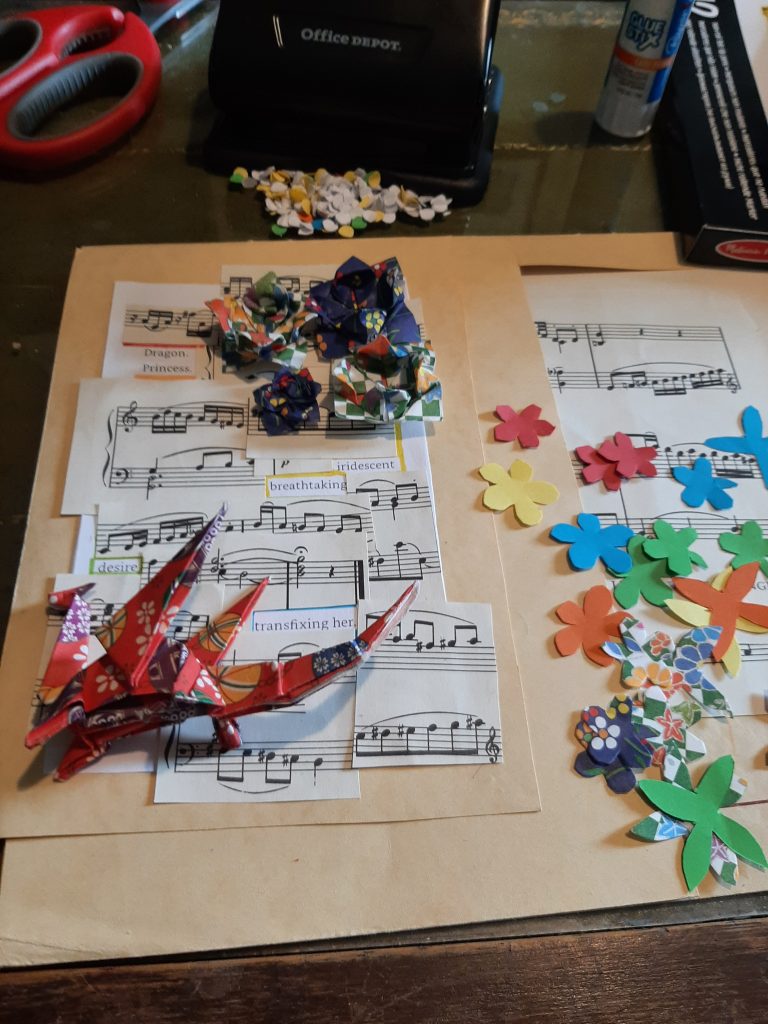 At this point I was pretty happy with the overall presentation, but I decided to add a few pride coloured flowers: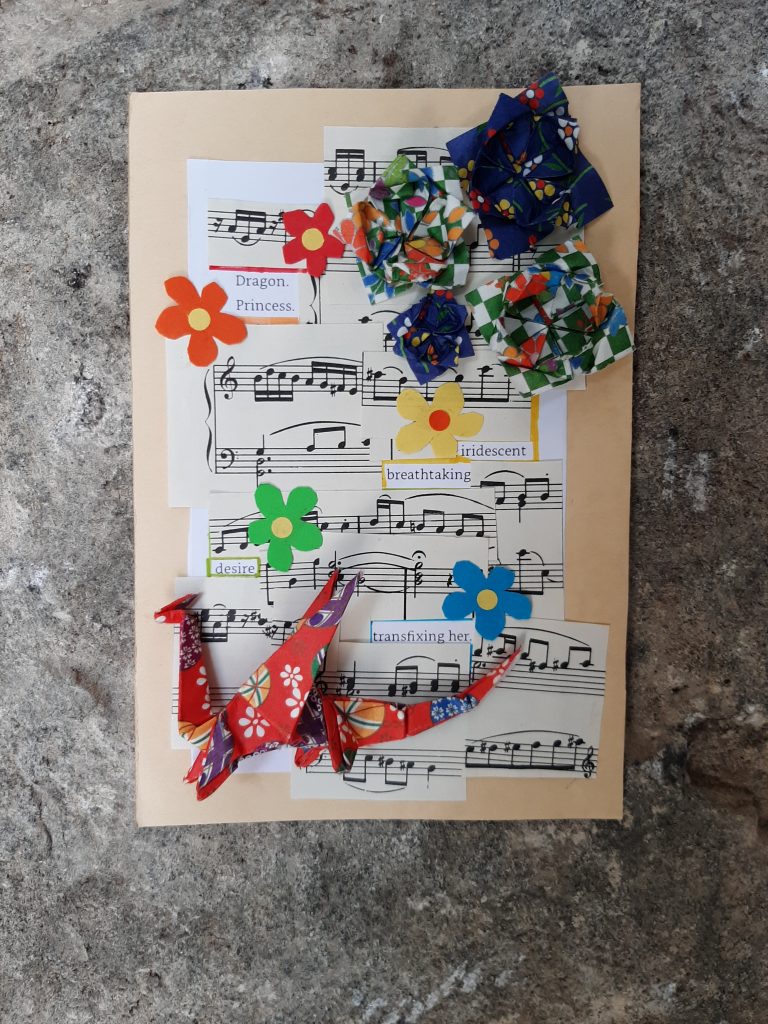 So that's my attempt at blackout poetry art! What do you think? Would love to see what other people come up with so if you are making something please share! Our twitter handle is @GlasgowIn2024
*************************************************************************************
This article was brought to you by Caoileann O'Mahony, Craft Team in Promotions Glasgow in 2024.

We are the Bid Team for Glasgow in 2024 – A Worldcon for Our Futures. We are part of the vibrant Worldcon community. We would love to welcome you to Glasgow and the Armadillo Auditorium for the 2024 Hugo Awards. Please consider supporting us.