We know how busy everyone must be this NaNoWriMo – creating and developing your own novels is no easy task. But NaNoWriMo has many writers' niches and pep talks designed to aid the aspiring author. And today Glasgow 2024 is delighted to shine a light on perhaps the greatest of these tools, NaNoWriMo's Young Writers Program.
Over the course of a conversation with NaNoWriMo's Head of Program's Marya Brennan, the Glasgow 2024 blog team learned a great deal about the YWP, its aims, its outreach, and its importance to thousands of young people in the US and across the world.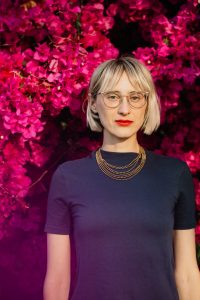 What are the origins of the Young Writers Program?
I'll just tell you the story from the beginning. NANOWRIMO started in 1999, and then a few years later, writers who were also teachers were starting to do NaNoWriMo with their classrooms. It was a fun event, they were like, this helps me write – let's do it together. And then a few years after that, we thought to formalise that program. There're teachers who want to use this with their kids so let's help them.
What are the differences between the YWP and NaNoWriMo?
What we have is a separate website just for young writers. And that serves educators who are hosting their classrooms, it serves students in those classrooms, and it also serves independent young writers. So anyone who can use a computer who's up to eighteen can be writing novels using the tools on our website. They're super kid-friendly tools, and we offer a lot of the same things that the NaNoWriMo site offers except they can also write on our site and set their own personalised word-count goals. So rather than write a 50,000-word novel, young writers get to set a goal that's meaningful to them. Some of them do 50,000 words, some of them do 100,000 words, but maybe a ten-year-old is doing 5,000 words or 100 words of whatever. Whatever is in their range of ability. It's a really accessible, meaningful thing which I think is really cool.
How many people participate in the YWP?
We – each year – have about 5,000 active classrooms that are participating on the site. Some of them are traditional classrooms, some of them are creative writing clubs, some of them are home-school parents.  A lot of them are in the US but we do have an international audience just like NaNoWriMo.
I guess the Young Writer's Program does focus a little bit more on the US because education standards are different in different places. In the US, for instance, we use the Common Core Curriculum, and we (the YWP) follow those guidelines. So maybe that's why we're a little bit more national than international but we do have people all over the world. We also offer young novelist workbooks, kid-friendly, how-to-write materials. Unfortunately, those are all in English right now, but we will have them translated into Spanish this year which is really cool. Because that's definitely an accessibility barrier.
How important are inclusivity and literary enfranchisement to the YWP?
That's super important to all of us at NaNoWriMo. And speaking just on young writers, in the US, there's a measure of need in schools called Title 1, and it's like if more than 40% of your school is from a low-income background then they qualify for Title 1 aid. We try to do things that will support those specific classrooms because in general race is tied with poverty here and in a lot of places as well. So, it's a way to try to support students who don't always see themselves in school or in the books they're reading.
We are working on an initiative these past few years to try to publish novels of kids from Title 1 classrooms through self-publishing just so they can have a physical copy of their book. We also have the goal to make sure we're serving racial diversity that's shown in the US Census, and that breaks down by age as well. I'd love for people who start writing novels on our young writer's program to go on to have novels published in the world, because publishing is still very white.
Where will the Young Writers Program be 5 years down the line?
I would definitely want us to be extremely equity-aligned. We didn't start that way. Some organisations start with a mission, and we started with this challenge, and it spread out organically. But I'd like us to become very equity-aligned, for that to be a clear part of everything we're doing. Also, I'd like us to have a better idea of all the Title 1 classrooms we're serving, as well as other measures of need.  So just having a better sense of who we're serving and expanding that number, because right now we have about 30% of our schools' report being Title 1, which is actually just the average of the United States. So, it would be great to say in the future, we're serving more Title 1 classrooms than the average.
Marya Brennan writes, works, and walks her dog in Oakland, California. She is the Co-Director of Programs at National Novel Writing Month (NaNoWriMo), and has work in The Florida Review, Literary Hub, and The Normal School (forthcoming). She believes that writing fiction is a transformative experience and that everyone is capable of telling great stories, and is grateful she gets to support writers young and old as part of her day job.

We are the Bid Team for Glasgow in 2024 – A Worldcon for Our Futures. We are part of the vibrant Worldcon community. We would love to welcome you to Glasgow and the Armadillo Auditorium for the 2024 Hugo Awards. Please consider supporting us.