Hello and welcome all! I hope you have had a wonderful Pride month so far – and I hope that our offering will help you end it with a bang. For 2022, the Glasgow 2024 blog team has asked around and got friends of the bid – from authors to bloggers to members of the community and volunteers – to share their favourite piece of queer media, resulting in this list of queer joy. We've got everything from TV to books to podcasts, so I'm sure you'll discover something new to dive into.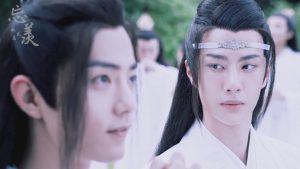 You know when you meet the love of your life at summer camp and he goes on to become a war criminal for ethical reasons and then dies for 13 years? All Chinese historical dramas are full of beautiful people, locations, and costumes, but The Untamed also has amazing characters, spectacular acting, a complex morality plot, rabbits, necromancy, and lots of working around the censors with queer coding. The first 3 episodes are confusing but stick with it.
Recommended by Kate Towner, Glasgow 2024 Promotions Team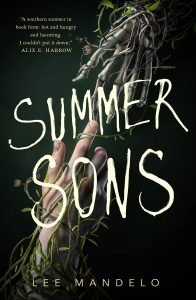 There's something haunting and magnetic about Lee Mandelo's debut, Summer Sons, and I am still reeling from it. It's a deeply atmospheric ghost tale carried by an unreliable narrator who is lost to his own trauma and grief. It's a study in contrasts; the polished world of academia where little wars are waged through passive-aggressive emails and tense meetings, and the violent, drug-fueled street racing community. The writing is tender like a bruise, and immersive in a way that isn't always comfortable. There is a wealth of messy queer feelings; a yearning so heavy it's almost palpable. I can't recommend it enough.
Recommended by Sara, Blogger at the Fantasy Inn. You can find the Fantasy Inn online at https://thefantasyinn.com/.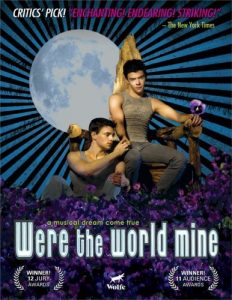 Were the World Mine is a lesser-known queer indie fantasy film that proves you don't need a big budget to create something absolutely magical and enchanting. What begins as a realistic depiction of a bullied gay teen at an all-boys Catholic school soon gives way to full-on fairy tale when, after being cast as Puck in A Midsummer Night's Dream, he discovers the spell to create the play's famous love juice (possibly due to the machinations of his English teacher, who may possibly be Titania), and proceeds to squeeze it into the eyes of all of the students in the school, and then most of the members of the homophobic town at large so they can all understand what it's like to experience the sort of attraction he does. Romantic complications even more complex and entwined than those from the original play ensue. And did I mention it's a musical? With gorgeous, brilliant songs fully composed of the Bard's own lines shuffled around and reframed in fascinating ways, and a style that's both playful and ethereal, Were the World Mine uses one of Shakespeare's queerest plays to argue that the key to understanding is to spend time in someone else's shoes—or fairy wings, as the case may be.
Recommended by Robert Berg, Glasgow 2024 Promotions Team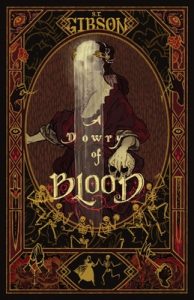 S.T. Gibson absolutely drapes every corner, every single aspect of A Dowry of Blood in crushed velvet queer extravagance. A gothic horror that reminds the people that this genre is for the gays. Dying peasant, Constanta, is brought from the brink of death by the famed delicate aristocrat, Dracula. Rebirthed as his vampire bride, she enters a world of riches, bloodlust, deceit, and gothic dramatics. From Milan to Russia, they welcomed brides into their bisexual polyamorous coven over the centuries. I connected with the messy, complicated feelings about queerness, how abuse develops in insidious ways, and being patient with yourself. Gibson's prose consumed every part of me. She's the vampire. I'm the meat.
Recommended by Brigid, Blogger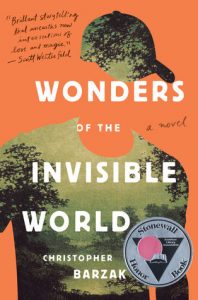 I've been raving about Wonders of the Invisible World by Christopher Barzak for years. Every time someone said there's no decent queer male fantasy, I'd point them to this gorgeous little book. It takes the vibe of Ocean at the End of the Lane and wraps it around a gay love story—need I say more? Wonders follows Aidan Lockwood, a teen floating through his own life like a ghost. His classmates ignore him, his teachers forget he exists, and Aidan himself is too busy daydreaming to care. It's only when a strange, new boy arrives—claiming to be Aidan's childhood best friend—that Aidan begins to notice the gaps in his memory, and that something has gone very, very wrong.
Recommended by Chris McCartney, Glasgow 2024 Promotions Team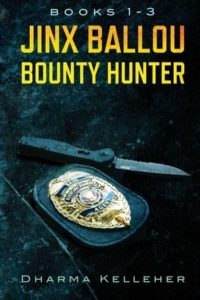 My recommendation is the Jinx Ballou Bounty Hunter series of books by Dharma Kelleher. Jinx, the protagonist of the series, is a transgender bounty hunter. The books are action-packed, gritty thrillers, but with some humour. Jinx faces transphobia and encounters other bigotry, but the plots don't revolve around her being trans. It's refreshing to read a series where the protagonist is trans, but that is just one aspect of their character. Jinx is interesting and flawed. She's a cosplayer and at one point arrests a fugitive while dressed as Wonder Woman. Other characters are diverse and similarly fleshed out, too. The author is a trans woman herself, and it shows in the portrayal of LGBTQ+ people.
Recommended by Russell Phillips, author. You can find Russell online under https://russellphillips.uk/.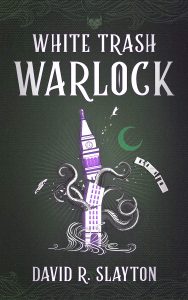 White Trash Warlock by David Slayton is the gay urban fantasy I've always wanted (and even better it's the first of a trilogy, the final volume of which is out this October!). White Trash Warlock is the story of Adam Binder, the aforementioned warlock who grew up in an Oklahoma trailer park. The first book has fey creatures, ancient spirits, generational drama and generational trauma, and an unexpected and welcome love story. Adam is a complex, well-drawn character who is struggling with his magic, his conflict with the brother who locked him away in an asylum, and his feelings for Vic (a man whose life he saved via a dangerous bit of magic). The story expertly balances a nuanced look at poverty and class in America with a thrilling supernatural mystery. Seriously, this book has everything you could want: fast-paced action, relationships you can invest yourself in, and just the right touch of magic. Pick it up and prepare to be spellbound!
Recommended by Trip Galey, Glasgow 2024 Promotions Team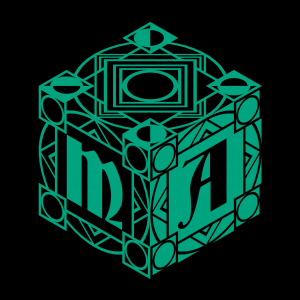 "It's coming up on two o'clock – you know what that means! It's time for another trip through the inbox as I answer your questions on life, love, and all things liminal." I love a good podcast, and from the moment I heard these opening lines of Episode One of Monstrous Agonies, I was hooked. As it says on their website, "From werewolves in the doghouse to new ghouls at work, there's no problem too strange for this weekly advice segment, from the UK's only dedicated radio service for the creature community." In just 20-minute episodes, Monstrous Agonies covers all of life's big and small problems, from sibling rivalry to noisy neighbours. Creator and narrator of the podcast H.R. Owen has the most perfect agony aunt voice, and their advice is always poignant and thoughtful, and not just for those in the creature community. I also adore the advert and sponsor breaks – those are very clever indeed! Well-scripted, creative and brilliantly performed, I cannot recommend this podcast enough. Check them out on your preferred podcast provider, and support them via Patreon or find them under https://www.monstrousagonies.co.uk/.
Recommended by Ann Landmann, Festival Director, Cymera Festival. Find Cymera under https://www.cymerafestival.co.uk/.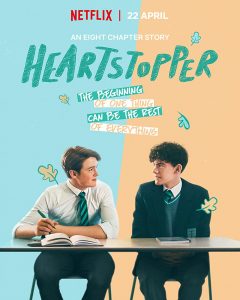 It's hardly unknown, but the Netflix show Heartstopper has reduced me to a squealing little boy. My daughter brought it to my attention, and we've been watching it together. Part of why I love it is, I admit, that it's set in the UK, but also I'm a sucker for stories of first love. Watching Nick and Charlie find their way from unlikely friends to being in love with each other, and especially watching Nick struggle with his sexuality in the early episodes, reminds me of my first love in the best possible way. Add in the inclusive set of friends that surround Charlie and you've got a recipe for a great time. At only eight episodes, it's a tiny bit too short for my liking, but it's so well done that I'm eager for the announced second and third seasons!
Recommended by Michael R. Johnston, author. You can find Michael online as @MREJohnston and under http://mjohnstonbooks.com.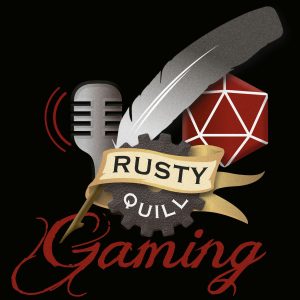 Rusty Quill Gaming was a podcast. It's a Pathfinder actual-play podcast that began in 2015 following our heroic-ish adventurers Sasha, Hamid, Zolf and Bertie as they (try to) save the world. There's very real stakes – both physical and emotional – Alex, the GM, is not scared to kill off their characters or their loved ones, and it shows. (He's a monster but we respect his craft). As an added bonus 7 of the 8 PCs are queer so you can play 'Spot the Token Straight'. RQG is truly one of my favourite podcasts things ever and I cannot recommend it highly enough – there's action, drama, dragons, 'enemies' to lovers, and a very good dog.
Recommended by Ila Khan, Glasgow 2024 Promotions Team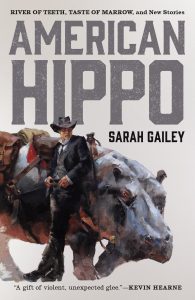 Technically, this is cheating; American Hippo is an omnibus of all the works in Gailey's alternate-history Western series. It was one of the first times I saw a nonbinary character in fiction, and Hero is cool; they're also presented as desirable, and as deadly as anyone else on the crew. Between River of Teeth and Taste of Marrow, Gailey has so much going on, it is hard to describe briefly: heists, lawbreaking, cliffhangers (when the novellas first came out, the end of River of Teeth nearly broke me), fantastic characters, and of course, hippos, but what keeps bringing me back is its joyful, powerful queerness.
Recommended by D Franklin, Bookseller. Find them on Twitter as @D_Libris.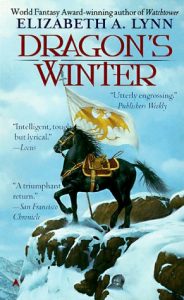 As a child in the 90s, I read every dragon book I could find. I didn't read Dragon's Winter by Elizabeth A. Lynn because I suspected there wasn't an actual dragon in it (the cover only had a horse on it, after all). That was a mistake. This beautiful fantasy novel of love and jealousy and betrayal pivots on a man who would be a dragon if his magic hadn't been stolen — and the man whom he loves. It gets very dark at times. Dragons are not always good men. But it is remarkably gentle with its gay men for a book of its time. I was delighted by Dragon's Winter, and I think you will be, too.
Recommended by Seth Frost, Author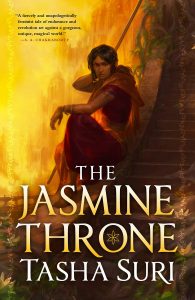 If you sink into one epic fantasy world this year, make it The Jasmine Throne by Tasha Suri. Part one of a new epic adventure, The Jasmine Throne's lush prose, gorgeous setting, and irresistible characters had me hooked on this intricately layered political fantasy from page one. A princess kept in captivity and longing for vengeance meets a servant with a hidden past and forbidden powers, and it only gets better from there. At turns intimate and all-encompassing in scope, Suri's masterful worldbuilding is woven around richly realized characters. Come for the morally grey lesbian princess-servant duo, stay for the powerful narrative that will have you feeling all of the feels.
Recommended by Mia V. Moss, author. Find Mia on Twitter as @atomicjackalope and under www.magicrobotcarnival.com.
We are the Bid Team for Glasgow in 2024 – A Worldcon for Our Futures. We are part of the vibrant Worldcon community. We would love to welcome you to Glasgow and the Armadillo Auditorium for the 2024 Hugo Awards. Please consider supporting us.